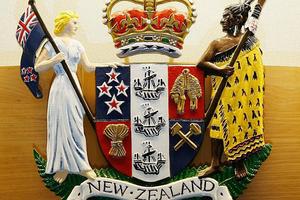 A property developer has lost a Court of Appeal case against his former wife over $200,000 he agreed to pay her in 2008.
Justice Ellen France has ruled the man must now pay the money he had originally agreed to pay after their breakup.
Under the terms of that agreement back in 2003, he said he would pay the money in 2008 and he would foot a punitive 15 per cent annual interest bill if he had not fronted up by the due date.
But the man, who cannot be named for legal reasons, has been challenging the need to pay because in early 2008, the pair entered into a new, separate deal over the purchase of a house.
He helped her buy the place for $1,275,000: an $890,000 BNZ loan contributed the lion's share, she put in $350,000 and he put in $45,000 as well as agreeing to cover the legal expenses and interest costs.
The judge said that new agreement changed the terms of the old agreement but did not negate the need for him to pay the $200,000.
"The variation agreement provided for what was to happen when the property was sold and how the $200,000 was to be treated. In particular, the agreement provided that the $200,000 was to be paid out of the proceeds of the sale of the property," the judge said.
Unfortunately, the house sale did not realise the sum envisaged, leaving a shortfall once the mortgage and her $350,000 had been repaid.
The wife said he still had to pay the $200,000 but he said his obligation had been extinguished by the new agreement over the house.
In the High Court at Auckland Justice Geoffrey Venning had awarded judgment against the husband.
He then went to the Court of Appeal, but has now lost.