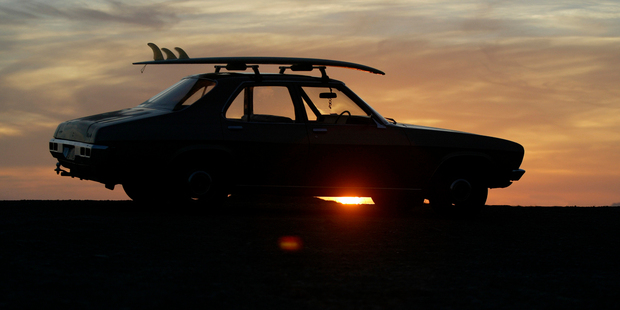 General Motors, owner of the Holden brand, said it would stop making cars in Australia by the end of 2017.
Detroit-based General Motors said it would transition Holden to a national sales company in Australia and New Zealand.
The decision throws the future of the Australian national auto industry into doubt.
Ford Australia is due to stop making cars in 2016, and there are concerns that Toyota will pull out as well. Mitsubishi closed its Australian factories in 2008.
The car component industry is expected to be hard hit by Holden's decision.
Up to 2900 employees at Elizabeth in South Australia and in Melbourne will be affected by the decision made overnight by Holden's parent company, the US car maker General Motors.
An Australian Manufacturing Workers Union spokesman says Holden's withdrawal will be devastating and lead to 50,000 job losses and a $21 billion hole punched in the economy.
"We are completely dedicated to strengthening our global operations while meeting the needs of our customers," the chairman and chief executive of GM Dan Akerson said in a statement.
"The decision to end manufacturing in Australia reflects the perfect storm of negative influences the automotive industry faces in the country, including the sustained strength of the Australian dollar, high cost of production, small domestic market and arguably the most competitive and fragmented auto market in the world," he said.
Holden will continue to have a significant presence in Australia beyond 2017, comprising a national sales company, a national parts distribution centre and a global design studio.
"This has been a difficult decision given Holden's long and proud history of building vehicles in Australia," GM Holden chairman and managing director Mike Devereux said.
Last week, Prime Minister Tony Abbott - who is returning from the Nelson Mandela memorial service in South Africa - had rejected spending more public money to keep Holden operating in Australia.
Abbott said the government would not offer anything beyond what was promised at the September election - a total of $500 million in car industry assistance to 2016/17.
The company on Tuesday told a Productivity Commission inquiry into the auto industry it had not decided whether to continue manufacturing cars in Australia.
Federal parliament erupted into angry exchanges following the announcement, with the opposition accusing the Abbott government of getting what it wanted.
Victoria Premier Denis Napthine said the state government had been told the decision was irreversible.
``This is a very, very sad day for Australia and Victoria,'' he told parliament.
``We have been advised that it is an irrevocable decision.''
- additional reporting AAP
- APNZ