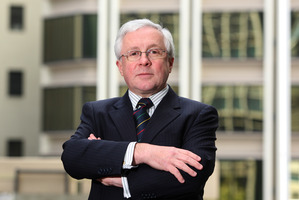 Nearly $60 million has been returned to 2217 people who were stung by the failure of the Credit SaILS investment and only one investor, due a slice of settlement funds, could not be contacted, the Commerce Commission said today.
The regulator reached a deal last December with five companies involved in establishing the Credit SaILS scheme. The companies were Forsyth Barr Limited, Forsyth Barr Group Limited, Credit Agricole Corporate and Investment Bank, Credit Sail Limited and Calyon Hong Kong Limited.
Credit SaILS was a complicated debt security sold to the public in 2006 with the prospect of 8.5 per cent return and capital protection. The NZX-listed product raised $91.5 million but failed in 2008 and is now virtually worthless.
The commission alleged that the parties had engaged in misleading and deceptive conduct that had breached the Fair Trading Act. The companies denied this but in settling agreed to create a $60 million fund to go to those who lost money.
Of the $60 million in the settlement fund, $59,982,800 has been returned, leaving only $17,000 outstanding.
The Public Trust, which was to distribute the funds to eligible investors, contacted 2217 of them but was unable to reach one person who lived in Australia.
Commerce Commission Chairman Dr Mark Berry said today:
"Most of the investors in this fund were elderly and it was important for the Commission to settle this in the most advantageous way for these people. Hopefully, having the money returned to them will have a big impact on the quality of their lives," Berry said.
"The Commission ensured that eligible investors who bought Credit SaILS notes with the prospect of interest income and capital protection were reimbursed around $870 for every $1000 they lost when the investment product failed. Without the settlement reached by the Commission investors may have only received $20 for every $1000 invested," he said.