PwC's report on electricity sector says industry facing challenge to profits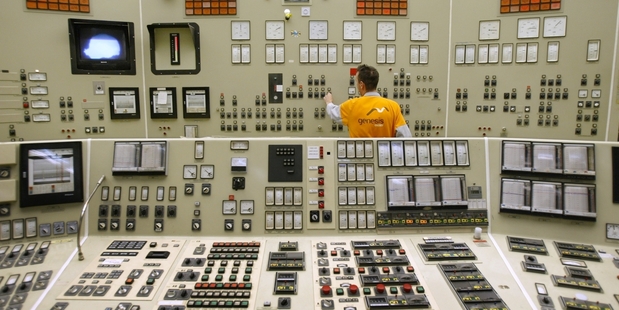 Investors who took up shares in newly listed Mighty River Power and Meridian will take little comfort from PwC's latest report on the electricity sector, in which it said declining consumption and pressure on retail margins would challenge the industry's profitability in the short to medium term.
The international consultancy firm said power demand this year had reversed its long-term trend of year-on-year growth and new-generation developments had been shelved or put on hold pending an upturn.
Read the full report online here
On top of adverse market conditions, the possible introduction of the Labour-Greens' plan to dismantle the wholesale electricity market and replace it with a single buyer model had "created ripples" throughout the sector.
A high level of customer churn - the rate of cancellations - of about 20 per cent continued on the back of a very competitive retail market and government-funded switching campaigns.
"The limited opportunities to grow these businesses' generation bases, coupled with tight retail margins, means that the focus has now turned to extracting value from existing assets, both physical generation assets, as well as customers," PwC said.
The share prices of the major listed power companies have weakened throughout the year, in part due to the threat of the Labour-Greens plan.
Since PwC's last report, the partial sales by the Government of Mighty River Power and Meridian Energy had been completed. Last week, Prime Minister John Key said the Genesis sale was still on track for next year.
PwC said the electricity market was going through a period of changing dynamics.
"With significant capacity in the generation market, current prices have retreated from last year and forward-looking prices have also fallen," it said.
"These dynamics, coupled with increasing retail competition, provide challenging conditions for electricity generation companies. How they respond to these challenges will be crucial to their profitability in the short to medium term."
During the year, Nova Energy's new 100 megawatt, gas-fired Nova Energy McKee peaker plant in Taranaki came on stream and Mighty River commissioned its 82 megawatt Ngatamariki station.
But PwC said that given decreasing demand - with a capacity surplus in the current market - significant new additions to the national generation portfolio were unlikely.
In the past three years, PwC's list of major projects under construction or planned for development had shrunk.
Contact Energy had decided to exit its Hauauru ma raki wind generation development and not to proceed with the Waitahora wind project. Genesis Energy had no imminent projects, while Meridian Energy had rationalised its development pipeline, with no further development expected for three to five years. TrustPower had decided not to proceed with a proposed small hydro investment at the Arnold Power Scheme.
In addition to development pipelines being scaled back within the sector, plant removals are also on the cards.
Thermal providers were being hit by lower cost renewable generation. Genesis Energy said it would mothball the second of its coal-fired units at Huntly by the end of the year - a year earlier than previously indicated.
Contact has also indicated it does not expect to run its gas-fired Taranaki combined cycle plant next winter and may seek to defer a mid-life overhaul due at the plant during the next two years.
In addition, a variety of technologies were emerging that might one day compete with utility-provided services, including solar photovoltaics, wind, micro turbines, geothermal energy systems, battery storage, fuel cells and electric vehicle enhanced storage, PwC said.
"They will directly threaten the centralised utility model, as the cost curve for these technologies improves," PwC said.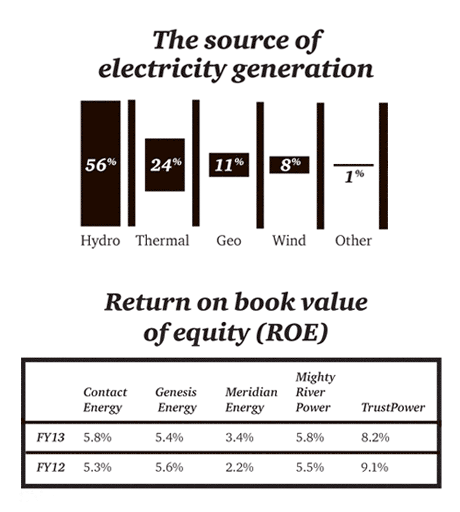 - APNZ