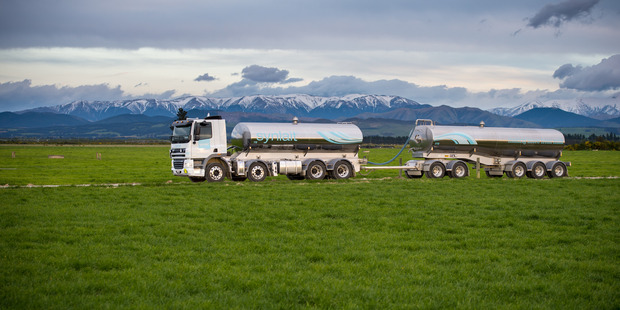 Shanghai Pengxin, which bought the Crafar family farms in a controversial deal last year, and the Synlait founders have crossed the 90 per cent compulsory acquisition threshold in their $85.7 million takeover bid for Synlait Farms.
SFL Holdings, a joint venture between Pengxin and Synlait Farms chief executive Juliet Maclean and director John Penno, secured 91.16 per cent of the shares in the company, meaning they can enforce Takeovers Code provisions to mop up any hold-outs.
Now they only need sign-off from the Overseas Investment Office and approval by Chinese regulatory authorities to wrap up the deal, giving them control of the company which operates 13 dairy farms and a total herd of almost 13,000 cows.
The $2.10 a share offer was a 31 per cent premium to the $1.60 price at which the shares last traded on the Unlisted platform.
SFL plans to inject a further $20 million in fresh capital to reduce debt and accelerate investment.
It also plans to reinvest all surplus cash to fund further growth. Penno and Maclean will hold about 26 per cent of SFL, with Pengxin owning the rest via New Zealand Standard Farm, a subsidiary of its Milk New Zealand unit.
The deal emerged after Synlait Farms' board assessed several proposals to strengthen the company's balance sheet and fund future growth. Synlait Farms founders Penno, Maclean and Ben Dingle had already agreed to sell their 50.2 per cent stake into the offer.
Pengxin's purchase of the 16 Crafar family farms was met with widespread opposition as political parties put pressure on the government over the sale of large tracts of farm land to foreign interests, particularly Chinese.
Synlait Farms supplies about a tenth of listed dairy processor Synlait Milk's needs. The companies were founded together in 2000, sharing some common ownership until 2010. Synlait Milk listed on the local stock exchange this year.