Slingshot makes late entry to ultra-fast broadband market but aims to have cheapest rate.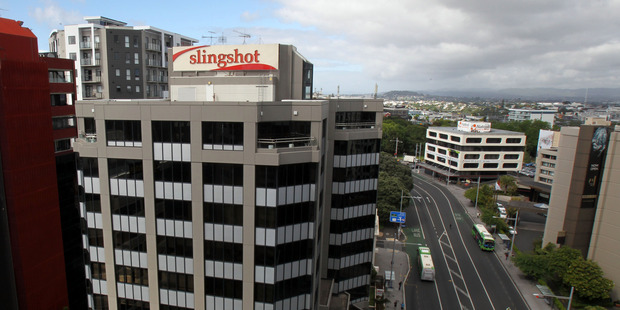 Internet provider Slingshot will undercut rivals on price when it offers customers ultra-fast broadband in the next fortnight as competition in the fibre market heats up.
Slingshot, which has about 10 per cent of the household broadband market, will introduce fibre-based internet services on December 5.
Fibre lines are being built throughout New Zealand under the Government's ultra-fast broadband scheme, which aims to give about 75 per cent of the country much faster internet speeds than users have now.
Initially, Slingshot will be able to connect customers only in places where Chorus is building the ultra-fast broadband network, but it hopes to extend this to other areas from early next year.
Chorus, one of four Government private partners in the UFB scheme, is building 70 per cent of the network, including in Auckland, Wellington and much of the South Island.
While Slingshot is coming into the market later than many of its competitors, its entry-level fibre plan is cheaper than those of its rivals.
"We're going to be leading on price," Slingshot chief executive Mark Callander said. "I don't like saying the word cheap, but it's the lowest price in the market."
The company's entry-level $69 plan gives 40 gigabytes (GB) of data a month. More expensive options give more data or faster speeds.
Telecom's entry-level plan is $16 a month more than this and gives 30GB of data a month. Orcon's is $6 more and gives 30GB of data.
Snap's entry-level plan is $6 more expensive than Slingshot's but gives much more monthly data.
Slingshot plans with unlimited data start from $99 a month, the same as Orcon.
Callander said Slingshot would be the first UFB provider to offer roll-over data, which means any unused at the end of each 30 days is added to the next month's total.
It is also the only one with global mode, which lets users access content - such as online movies and television - from countries which otherwise would block a New Zealand internet connection.
Callander said 7000 Slingshot customers had pre-registered to get UFB and the company now had to work through getting them connected.
It was confident its UFB plans would "help shake up the NZ telco market and bring consumers next-generation broadband services at prices they can afford".
Telecommunications Users Association chief executive Paul Brislen said he hoped other UFB retailers would follow Slingshot's price move.
"It's a competitive retail market. If one player, with the size and scope of Slingshot, decides to get stuck in on pricing then the others have to follow suit or lose customers, or find something else to offer," he said.
"I suspect at the moment it's a straight price war rather than a feature war in terms of what customers are after."
Slingshot's entry to the market comes as the UFB scheme appears to be gaining in popularity.
Between July and September, 4264 customers were hooked up, increasing the number of users on the network by 42 per cent.
At the end of September, 14,000 households, businesses or organisations were on the UFB network - a tiny proportion of the 322,479 users who were able to connect.