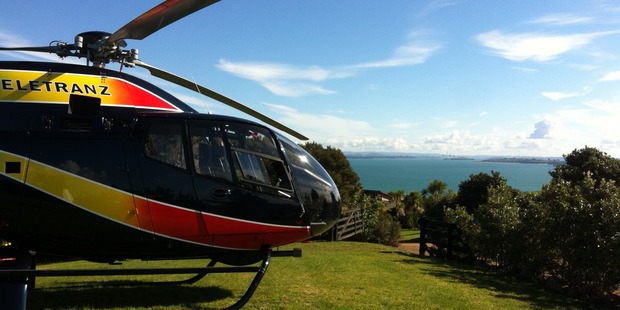 Santa is prising open the purse strings at financially strapped Government departments and private firms to bring back some festive joy to office parties.
Struggling state-owned mail company NZ Post has confirmed it is having its head office bash at The Grand in Wellington for between 200 and 400 people. The December 6 event will have an "Island style" theme. Individual NZ Post branches were arranging their own parties, a spokesman said.
Big corporates report loosening the shackles this year after budgets for festive celebrations had been slashed since the worldwide financial crisis struck in 2008.
National technology giant Vodafone is holding a party for 1000 staff at Shed 10 at Auckland's waterfront on November 30 - with a Kiwi roadtrip theme. Leading accountancy company Xero has doubled its staff in the past year and is laying on a bash for 250 workers at Mac's Brewbar in Wellington next month, while TVNZ is hosting a knees-up at its central Auckland headquarters.
Liam Taylor, co-founder of leading Auckland event planners Dark Horse, said some firms were beginning to splash out on big themed bashes - including champagne and helicopter trips for workers.
"We are not yet back to the crazy days of a decade ago when money was no object," Taylor said. But there were signs that "confidence is returning and that has to be good news for everyone".
Dark Horse looks after top-end clients such as Moet and Chandon, Estee Lauder and Veuve Clicquot.
Taylor said a reluctance to be seen as being too indulgent remained. "When the economy is still a bit tight, companies are aware that throwing money around on parties is not a good look," he said.
"Following the recession there is still a strong culture of accountability, but a bit of a budget is certainly returning to the corporate party scene."
To spread party costs, some large firms were partnering with other related brands. "It makes sense for a business to team up with food companies, or technology firms like Samsung or Panasonic, who can provide big TV screens for large events ... there are certainly signs that things are on the up."
More on flights of fancy
Revellers are taking to the skies for Christmas in soaring numbers.
Helicopter trips from Auckland to Waiheke Island and other areas have taken off dramatically, as big companies and families look for something different to celebrate the festive season.
The number of chopper trips to Waiheke has jumped from 10 landings a month to eight per day.
Sofia Ambler, director of helicopter firm Heletranz, said, "Our more popular trips include flying over for lunch or dinner to one of the island's wineries, or combining the flight with activities like quad biking and fishing. A lot of people are seeing it as the ultimate Christmas treat."
Two mega-rich families had recently paid $400,000 hiring the Heletranz choppers for two weeks. But single trips to Waiheke could cost $199 per person, Ambler said. "A helicopter trip is no longer just for the rich and famous."
Popular packages included:
* Heli-dining, Waiheke being the most popular with a 12-minute flight, from $320 per person.
* Scenic flights: 20-minute Auckland city spectacular $199 per person or coast to coast, for 36 minutes, at $299pp.
* Heli-fishing to Great Barrier or Coromandel, day out includes lunch, all gear, bait etc, $850pp.
* Heli-golf from $380pp.