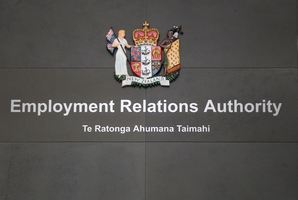 Former Pyne Gould Corporation managing director John Duncan is not entitled to $880,000 worth of bonus shares or redundancy pay from the company and has only been awarded around $4000 after an Employment Relations Authority fight.
Duncan resigned from PGC last year amidst a disciplinary probe.
This followed Duncan sending instructions to PGC financial controller, James West, to pay bonuses to senior executives in March last year.
This resulted in $2.3 million being transferred from PGC subsidiary Torchlight for these bonuses.
The very same day, PGC director George Kerr expressed concern that the bonuses had been paid ahead of Torchlight's other financial obligations and said the transaction needed to be reversed.
This was arranged and in April of last year Duncan was suspended while the board investigated whether he had misappropriated company funds.
He resigned later that month.
After leaving PGC, Duncan took a case to the Employment Relations Authority saying he was entitled to the bonus and wanted orders for it to be paid.
He also sought redundancy entitlements and a penalty for a late payment of holiday pay as well as interest.
Duncan received $400,000 a year in base pay but could also earn performance-based bonus of cash or PGC shares.
In August 2011 there were discussions between directors about the bonus.
Duncan believes it was agreed he would receive two million PGC shares for the year ending 30 June 2011.
Another PGC director, Bryan Mogridge, disagreed and claimed the PGC board proposed the bonus but that it needed sign off from the remuneration committee. This was still unresolved come March 2012.
Authority member Tania Tetitaha said in a decision on the case this week that Duncan had no legal entitlement to the two million bonus shares, which PGC estimates today would be worth around $880,000.
She also dismissed his claim for redundancy compensation.
However, Tetitaha did side with him on the matter of the late holiday pay.
Duncan had originally sought $13,930 of holiday pay arrears, which PGC paid after the ERA hearing. Duncan then sought interest and a penalty for the late payment, which the ERA awarded in its decision this week.
PGC estimates this to be about $4000.
West, PGC's aforementioned ex-financial controller, also took a case to the ERA following his dismissal over the bonus issue.
The authority dismissed West's claim for his bonus but in July ordered PGC to pay him more than $155,000, in lost wages, interest, holiday pay and compensation for hurt and humiliation.
The authority said West had been disadvantaged by PGC's actions, which it regarded as "serious defects".
PGC had failed to put all its claims to West before stripping him of his duties and dismissing him, and it had failed in its obligation to give West a reasonable opportunity to respond to the company's concerns.