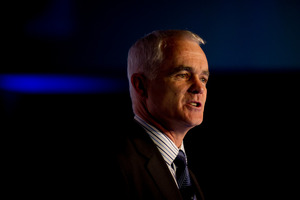 Telecom's English Premier League deal was a test to see how customers use online TV, says Telecom's boss.
As internet speeds improve and monthly data caps rise it is becoming easier for New Zealand broadband connections to handle online television services.
The problem then becomes the availability of content to watch.
Telecom chief executive Simon Moutter says he has no doubt more paid-online video sevices would become available in New Zealand.
"Customers will have those services, be it a Netflix that turns up in New Zealand, or a TVNZ or a Sky who is offering it already today and so there's a decision for Telecom Group as to whether we play in that market. We haven't made that decision yet," Moutter told the Herald.
While Vodafone had launched ultra-fast broadband television service with pay-per-view movies and SKY or Freeview, it uses a set-top box and Moutter said Telecom was "inclined to move away" form that sort of model.
"Putting in set top boxes as part of the proposition feels like a mechanism for entrenching the current model of satellite [television] delivery. It doesn't feel like the right answer in the long run," he said.
Talking to the Business Herald as part of the Meet the CEO video series, Moutter said world trends showed "over-the-top" content services will be what works and that Telecom would be more likely to go down this the path.
This would involve Telecom only transporting internet traffic, leaving customers to purchase content from an outside provider, like movie and television steaming service Netflix.
This "over-the-top" model is something Telecom is already dipping its toes into through its deal with Coliseum, the startup which provides access to online streaming of English Premier League football games.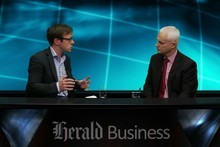 Telecom offers new customers a free subscription or existing clients a discount to the Coliseum service.
"We did the deal with Coliseum to co-market the EPL series for the purpose of learning about how customers consume it [over-the-top services], whether they can overcome the technology challenges of getting [it] to the big screen or not, what the performance and quality was like and does it meet their needs," he said.
"I have no doubt if we sit here in three years time, huge amounts of video traffic are going to be across our network at high definition viewed easily in a modern household on multiple screens simultaneously - that's where we will be. The role for Telecom in that yet [we're] not sure but we're certainly making some moves to cover the options," he said.