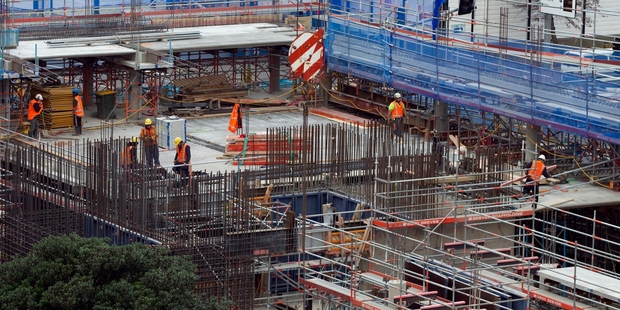 New Zealand is on the cusp of its best year for economic growth in 10 years, says UBS NZ chief economist Robin Clements.
Clements expects growth in gross domestic product (GDP) to be 3.6 per cent in calendar 2014 compared with 2.7 per cent in the June 2013 year and 2.5 per cent in calendar 2012.
"I'm picking next year to be the best growth for a decade and for the next two years to be above average," Clements said. "We may not make it to the heady, Asian-like growth rates, but it does suggest that there is faster, accelerating growth ahead."
Clements said that while the country experienced higher growth, world inflation was expected to remain low.
At home, the main drivers for growth would be "construction centric" - with about 1 per cent of the forecast coming from rebuilding activity in Christchurch.
Firm commodities prices would also be supportive, and business and consumer confidence surveys had also shown big improvements, Clements said.
If stronger growth comes to pass, he said the economy would become tighter from the Reserve Bank's point of view, bringing with it issues of wage-price pressures, house price inflation and the need to raise rates.
He expected the Reserve Bank to start raising rates from March, and for the official cash rate to be 4 per cent by the end of 2014, hitting 4.5 per cent a year later.
UBS expects the US Federal Reserve to start to taper, or wind back, its US$85 billion a month bond repurchase programme by January next year.
If that happens, Clements expects the US/NZ exchange rate to shift down to a US75c-80c range from the current US80-85c range, but for the relative strength of the local economy against the Australian economy to show through in the Aussie dollar cross rate appreciating to a A90c to A95c range from the current A85c-A90c range.
- APNZ