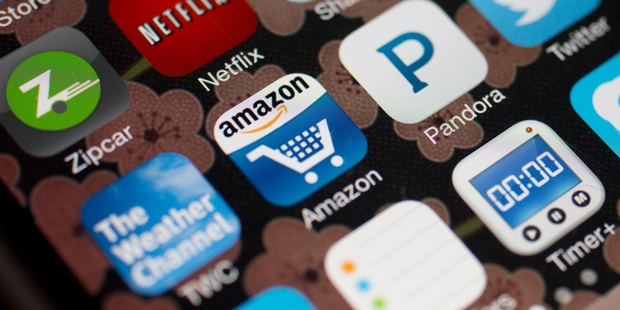 Amid growing debate on the taxation of goods bought from online retailers such as Amazon, it is notable that MPs decided against seizing an opportunity for quick action. The Border Processing (Trade Single Window and Duties) Bill has been reported back by the select committee stage, where MPs considered the "de minimis" provision for imports. Customs does not charge duty on goods where it would get revenue of $60 or less, and GST applies only on parcels worth more than $400. Retailers pushed the parliamentarians to use the bill as a vehicle to gather the forgone revenue - estimated at about $300 million a year - and, not coincidentally, to make overseas shopping much less attractive. MPs kicked for touch, saying collection could be complex and expensive. All in all, they declared it a "complicated subject", probably best left until Inland Revenue, Treasury, and Customs release a discussion document on the subject. This means any changes to the rules are at least a couple of years away.
LOOK WHO'S COMING ...
John Key is a highly desirable dining companion, to judge from a charity auction held last Friday to mark the 40th anniversary of Auckland dining institution Antoine's. A dinner for eight, plus Key, at Antoine's (or possibly proprietor Tony Astle's home) fetched $37,000. Another meal for four plus the PM at Botswana Butchery went for $16,000. The proceeds went to the Cure Kids charity.
STICK TO THE DAY JOB
New Zealand Trade and Enterprise's Better by Design CEO summit attracted a huge turnout of more than 400 chief executives and senior managers. The forum is one of the more interesting events and its popularity is often matched by the competitive spirit on show. This year was no different, with a fiercely contested "pit stop challenge" eliciting a few expletives as the execs competed to find the quickest way to service three racing utes in a Nascar pit stop exercise. Let's just say some CEOs are better suited to the office than the race track.
ON THE COW'S BACK
Some government officials are becoming nervous that New Zealand's economic future seems increasingly dependent on growth in only a few markets. The conversion of land to dairy farming is picking up pace again. In Southland, there were only seven dairy conversions in the 18 months to July, but payout forecasts have resulted in a boost in numbers before rules requiring resource consents for dairy farms take effect. Some estimates suggest there could be 50 new dairy herds next year. Combine this with how much of this milk is being produced for China - exports there have more that tripled since 2008. We should be grateful that the China boom helped NZ weather the global financial crisis, but - to mix agricultural metaphors - some people fear we may be putting too many eggs into that one basket.
HANDBAG WARS
Louis Vuitton and Gucci watch out - a new luxury bag shop is about to hit Auckland's Queen Street. Leather goods label Coach will be opening its new store at 80 Queen St on Wednesday November 27, with a New York-themed evening.
HOUSING GIVE AND TAKE
Kiwi political parties carefully watch overseas policy debates, and many in National have been keeping their eyes on Britain's David Cameron. The PM and Conservative Party leader has been introducing the "help to buy" housing policy, a state-backed scheme giving 12 billion ($23.25 billion) of loan guarantees to people who can afford to repay a mortgage, but haven't got a deposit. It started in April for new houses, with as little as 5 per cent deposit needed, and has been extended to existing homes. Conservatives believe it could match Margaret Thatcher's "right to buy" scheme, which turned thousands of local council renters into home owners with a greater appreciation for Tory politics. What the Reserve Bank would think of National following suit here would be an interesting question.
While the Reserve Bank is doing its bit to cool the property market, in Hong Kong they take a more robust approach. There, the market for top-end properties is slowing, reports the Bloomberg news agency. Hardly surprising, as the Hong Kong Monetary Authority, the city's de facto central bank, has been raising down-payment requirements. Buyers of homes worth more than HK$10 million ($1.6 million) have to make a 60 per cent down payment. For properties worth HK$7 million to HK$10 million, it's 50 per cent. Discriminating against foreign buyers doesn't seem to be an issue either: since last year, non-resident buyers - mostly from mainland China - have been charged a 15 per cent tax on real estate purchases.