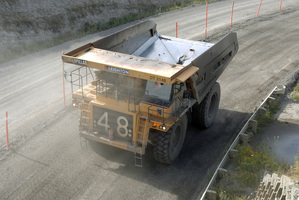 Struggling State-owned Enterprise Solid Energy is still looking for a new head office in Christchurch that is more in keeping with its downsized workforce.
With debts of almost $390 million, Solid Energy has been looking to move out of its palatial $25,000-a-week rental space in Christchurch, but a spokeswoman said that after a six-month search it had been difficult to find a suitable building, and the lease on the current premises did not run out until January 2019.
"Ideally, we want to move from Show Place (in Addington) but to date we have not been able to identify new premises as the commercial market in the city continues to be very tight,'' the spokeswoman said.
"The dilemma we have is that, on current availability, it is likely to cost us more to move, than to stay in the current building. In the meantime we are looking at ways to further reduce our costs and it is likely that we will sub-let more space in the near future.''