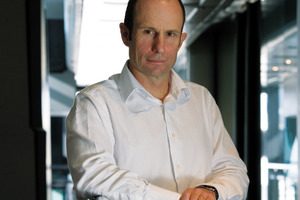 Television New Zealand announced its new season line-up tonight emphasising one of its key strategic differences with arch rival MediaWorks - a continued focus on formal programming deals with Hollywood studios.
These exclusive output deals with Warner Bros and Disney, as well as a renewed deal with ITV, that includes Coronation Street, ensure programme supply.
But in the past they have also meant expensive write-offs of surplus programming that has eaten into profits,
The approach is marked contrast to the more risky tactics from TV3 and Four owners MediaWorks whose output deal with Fox TV has collapsed placing shows like Homeland and Modern Families onto the open market.
MediaWorks and Sky TV say that these deals have become unpopular in overseas markets.
But they offer security for programming TVNZ head of Television, Jeff Latch told media buyers tonight the unparalleled access to hit international shows
Latch says TVNZ's relationship with Disney and Warner - along with ITV, Sony Pictures and Roadshow - provides TVNZ critical depth of international content across its schedules.
"It's no accident that the top performing channels here and across the Tasman have output deals with studios,he says.
Despite criticism of TVNZ's lower profile and less news-breaking attitude in news and current affairs - a genre now dominated by TV3 - Latch said it remained a lynchpin of the TV ONE schedule and it would continue to be so...with strong ratings.
The 7pm show Seven Sharp - which has moved to lighter magazine styler content - had redefined the weeknight 7pm time slot, he said.