New Zealand pop star Lorde has signed with a "little known" US music publisher in a deal worth at least US$1 million, reports the Wall St Journal.
The 17-year-old from Auckland's North Shore has been dominating the U.S charts and last week reportedly signed a deal with New York-headquartered Songs Music Publishing.
The agreement followed "a months-long bidding war" for the rights to Lorde's songs, where some bids had reached $4 million, the Wall St Journal reported.
Matt Pincus, founder and chief executive Songs Music, reportedly said his final bid was "competitive" and in the millions of dollars. He would not comment on the exact terms of the deal.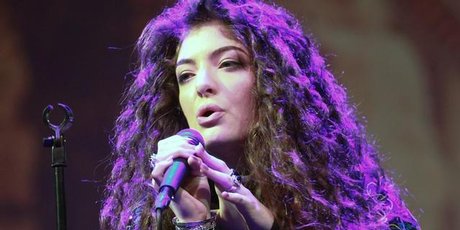 The Wall St Journal said it was rare for music publishers to pay close to US$1 million to sign a new writer.
"Advancing such a lofty sum to an unproven songwriter is especially risky if said writer performs her own work, since performers start relying more heavily on others to write their material as their careers accelerate," it said.
Lorde co-writes her songs with producer Joel Little, who also owns half the copyright to them.
Little is signed to Sony, which "dropped out of the race as the bids skyrocketed", the journal said, citing unamed sources.