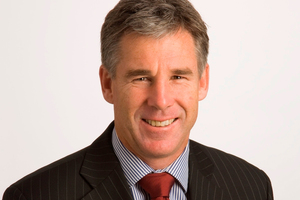 Kiwi companies need to gear up for a "growth wave", according to an annual measure of the views of private businesses.
ANZ's Privately-owned Business Barometer questioned 3000 businesses across the country and found confidence in the New Zealand economy has risen sharply in the last year and most commercial businesses are expecting earnings growth in the next year.
But it found businesses need to focus on investment, inspiration and planning and scale and collaboration if they want to build sustainable growth.
Graham Turley, ANZ managing director commercial and agri, said the past few years had been tough for Kiwi businesses but there was a wave of growth coming which had the potential to propel New Zealand into an enviable position.
"The question is: are we ready for it and how can we ensure that after rising this wave we're better placed to ride out future peaks and troughs?"
Turley said businesses had spotted the wave coming and confidence was at a long-term high.
The survey found 78 per cent were slightly to very optimistic about their own business over the next year compared to 65 per cent in 2012.
Confidence in the economy was also up sharply from 44 per cent to 68 per cent and 88 per cent of commercial businesses expected earnings growth in the next year.
Turley said worries over getting paid, tight inventory, cost control and lack of capital for funding were less of a priority.
But businesses now needed to reshape their responses to take advantage of more favourable conditions, he said.
Turley said the most important step was creating scale to provide options. The survey found 16 per cent of commercial respondents were looking at mergers and acquisitions to drive business performance and 11 per cent were looking at partnerships or joint ventures.
"It's not necessarily about mergers or acquisitions, though these can provide a step-change in scale for some. It could be about achieving the size and earnings capacity to attract skilled people who can help drive further growth."
Investment was also important, Turley said. "The most important investment may be in the capabilities of the owner or manager so they're fully equipped to evaluate and seize opportunities."
The survey also identified inspiration and planning as a key different that could fuel a company's next leap forward.
"A sound plan will consider a range of possible future scenarios and the best business response. This helps ensure a business will not be unduly shaken by the next peak or trough in economic fortunes," Turley said.