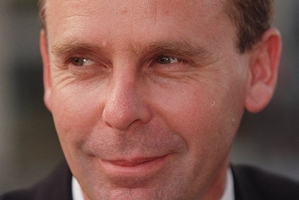 Neil Whittaker is the senior managing director of Fuji Xerox New Zealand and leads 500 employees nationwide.
Q: Why should corporates support community organisations?
For all companies, customers and staff form part of the wider local community, so companies are always looking for new ways of connecting with these audiences. At Fuji Xerox, we have a corporate philosophy of being a strong, kind and interesting organisation. If we are strong in our core business then we can be kind to the communities within which we operate. This is healthy not only for the community but also for the people who work for us.
Q: How would your staff describe you?
I'd like to think they would say I am a good leader who gives clear direction, that I am a competitive leader who likes to win, and I am a manager who values his people.
Q: Who is someone who has been a mentor to you?
When I first became the head of Fuji Xerox, Rick Ellis (former TVNZ CEO) told me it can be lonely as a CEO and advised me to join an executive networking group for peer support. I really appreciated this wisdom.
Q: What has been a highlight of your career or leadership journey?
Being named Managing Director of the Year in the Asia Pacific Group, three times in my eight-year term, and for receiving the award consecutively in 2012 and 2013.
Q: What has been a low moment or failure in your leadership journey and how did you deal with it?
I don't believe in the word failure. I believe that the low moments provide fantastic learning opportunities, which ultimately makes you a stronger leader.
Q: As a leader, what's the secret to getting people to support and share your vision?
The vision has to be simple, it has to be clear and it needs to be specific and measurable to the person you are talking to. You also need to recognise the people who go above and beyond to make the vision a reality.
Q: What do you think Kiwi businesses could be doing better?
Collaborating with schools and universities to help shape the next generation of New Zealand's business people.
Q: Who is a New Zealander who you think has the "Blake Factor" and why?
Sir Ron Carter epitomises the Blake Factor because his focus is not just about himself. He's about helping other people, whether in business or society, and thinking for the good of the country and the good of people.