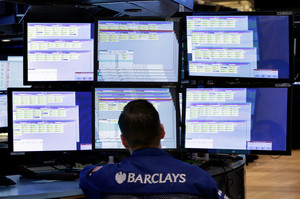 Another largely solid US jobs report kept a lid on markets by alerting investors to a possible reduction in the Federal Reserve's monetary stimulus.
Government figures showed that the US generated 204,000 jobs in October, way ahead of market expectations of 125,000.
The market reaction was muted, however, especially as the unemployment rate, which is based on a separate survey, rose to 7.3 per cent from 7.2 per cent.
In addition, investors had already been expecting the Fed to begin "tapering" its stimulus earlier than expected after figures on Thursday showed the US economy grew faster than expected in the third quarter at an annualised rate of 2.8 per cent.
The S&P had its worst day since late August after the growth figures as investors believed they would make the Fed more willing to reduce its $85 billion of asset purchases.
Many analysts also wonder how accurate the October figures are since the US Government was partially shut down during much of the month.
Following the figures, Europe's main indexes were trading more or less where they were before the release, while Wall St futures edged slightly lower alongside a rising US dollar.