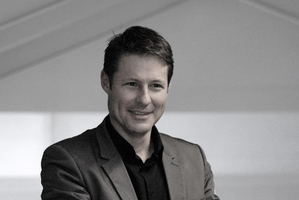 Those in high paid jobs are seeing their wages rise faster than others because of a lack of competition partly due to people leaving the country, a recruitment agency says.
The Hays Global Skills Index 2013 has scored New Zealand a 10 - the highest possible score - for "wage pressure in high-skill industries" meaning the rate at which wages in these industries are rising is much faster than in low-skill industries.
Hays New Zealand managing director Jason Walker said employers were under pressure to increase wages in response to the shortage of skills in high-skill industries.
As a result, a premium is paid for those in residential construction and engineering and software development which had seen year on year pay movements of more than 10 per cent.
"In May there were 1500 software development roles just in Auckland so those sorts of figures will drive up salaries more than in some other industries," said Mr Walker.
He said the Christchurch rebuild and a surge in activity in the residential, industrial and commercial building sectors meant architects and designers were also in serious demand.
Mr Walker said many architects and designers left the industry because of a lack of commercial development during the global financial crisis, which was compounded by fewer university graduates.
"Now there's a lot of drafting work and design work needed and suddenly within a very short period of time these people have disappeared out of the marketplace."
"That's an example of how the market has changed so quickly that because where the lack of opportunity over the last few years there were very few left in positions they went offshore or transitioned into other jobs."
Data from jobs website seek.co.nz showed the design and architecture industries had seen the largest increase in new jobs since September 2012 or year on year growth of 51 per cent thanks to the strengthened building and construction industry.
The website yesterday had 218 jobs listed under Design and Architecture with nearly half of those located in Auckland - mirroring the city's property-related construction boom.
But jobs in the IT sector were among the highest paid roles in New Zealand, with an average salary of $90,529, which is 24 per cent higher than the average wage ($72,731).
Engineering roles salaries have also increased markedly, rising 5.1 per cent to $89,859.
Seek New Zealand general manager Janet Faulding said industries that were experiencing growth were also benefiting from increases in average salaries.
"The construction boom has been pivotal in driving growth in related industries," she said.
Figures from Trade Me show IT-related jobs take four of the top five positions for highest paid roles in New Zealand. At the opposite end are housekeepers and kitchen staff who earn less than $32,000.
Head of Trade Me Jobs, Peter Osborne, said a 32 per cent year-on-year lift in trades and services roles indicated the building and trades sectors would continue to perform strongly.
But those in the IT sector are seeing consistent increases in their "rock-star" salaries.
"When Trade Me Jobs first ran its salary survey, doctors and medical specialists were taking home the highest pay packets. Now they're barely hanging on in the top five."

Christchurch rebuild leading growth
Architect Dion Young has returned to New Zealand after a 13 year absence overseas that saw him work on a number of projects in London, Stockholm, the Middle East, China and Singapore.
He's worked on the design of office spaces, concert halls, airports across the world and even Wembley Stadium and is now with the firm Warren and Mahoney - he says it's a rare opportunity to be involved with the Christchurch rebuild.
"One of the biggest challenges is philosophical - how is a city to be rebuilt , how are buildings integrated into historical context which has been partly or wholly destroyed and how is this then combined with future visions for a city."
Mr Young, who arrived back in New Zealand recently, said his industry is usually among the first affected during a recession.
But a turnaround with the Christchurch rebuild and more residential, commercial and industrial construction has seen year on year job listings for architects and designers increase by 51 per cent, according to jobs website seek.co.nz.
Recruitment consultants Hays New Zealand says there is a shortage of architects and designers as many left for other jobs or overseas as the global financial crisis bit hard.
"Now the government is placing a huge emphasis on the need to update infrastructure and cater for a growing population, that requires engineers, architects and planners because it's all part of the same issue," said Mr Young.
"A lot of it can be attributed to the to the Christchurch rebuild but there is also a huge drive for infrastructure and residential development in other parts of the country as the population grows and demands on resources increases. "We need more density in our cities and along with that infrastructure and services that can sustain future growth. Lessons learnt by architects and planners from other parts of the world who have worked with these sorts of issues can certainly help contribute to solutions."
TOP PAYING JOBS
1. IT architects $135,358
2. IT project managers $130,865
3. IT managers $126,122
4. Doctors & medical specialists $125,123
5. IT sales & pre-sales $123,845
Lowest paid
1. Housekeeping $31,343
2. Kitchen staff $31,743
3. Reception & front desk $34,765
4. Retail assistants $34,784
5. Labourers $35,312
source: trademe.co.nz