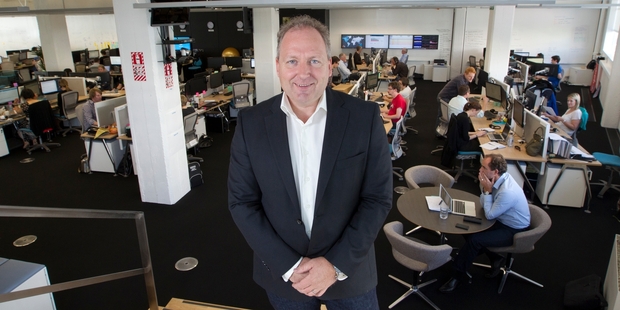 Xero briefly became a more valuable company than Telecom yesterday following another major rally in the online accounting software provider's stock.
Shares in the Wellington-based firm, which is yet to turn a profit, hit a new all-time-high of $33.89 at 3.30pm, giving it a market capitalisation of $4.32 billion.
Telecom shares were trading at $2.33 at that time, where they also closed, valuing the telecommunications provider at $4.24 billion.
Xero shares lost ground to close up 10 per cent at $33.15, valuing the business at $4.23 billion, making it the fourth biggest firm by market capitalisation on the NZX after Fletcher Building ($6.7 billion), Auckland Airport ($4.6 billion) and Telecom.
Xero co-founder and chief executive Rod Drury's 18.47 per cent stake in the company is now worth more than $780 million.
Forsyth Barr analyst Andrew Harvey-Green said yesterday's Xero rally was difficult to explain, given the company hasn't released any news since its quarterly cash flow report on October 31.
"At the end of the day demand is exceeding supply for the shares and there are enough people out there prepared to pay the price," Harvey-Green said.
Xero shares have gained more than 83 per cent since the company's October 14 announcement that it had raised $180 million of new capital from high-profile investors including Facebook billionaire Peter Thiel.
At the start of last month the company said operating revenue was expected to exceed $30.3 million in the six months to September 30, an 84 per cent rise on the same period last year.
As of September 30, Xero had 211,300 paying customers, up from 111,800 a year earlier.
The company posted a net loss of $14.4 million for the year to March 31.