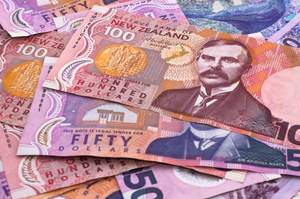 The United States Securities and Exchange Commission says it has frozen the assets of a man who came to the attention of New Zealand's Financial Markets Authority when it last month cancelled the prospectus of a company he was promoting.
The Securities and Exchange Commission (SEC) said it had applied an "emergency asset freeze" to halt a Ponzi scheme involving US and New Zealand-based companies peddling sham investment opportunities ranging from a bank trading programme to kidney dialysis clinics.
The SEC alleged that Christopher Pedras, who has residences in Turlock, California, and in New Zealand, misled his initial investors into believing they were investing in a profitable trading platform in which his company served as an intermediary between global banks.
Last month the FMA cancelled what it said were misleading offer documents of a company promoted by Pedras that claimed it would use investor money to set up dialysis clinics.
The SEC yesterday acknowledged the assistance given to it by the FMA.
When Pedras and his companies encountered difficulty paying the promised 4 to 8 per cent monthly returns, they began steering investors to a different investment programme to purportedly increase the value of their investment by 80 per cent by funding kidney dialysis clinics in New Zealand, the SEC said.
Pedras' business partner Sylvester Gray and lead sales representative Alicia Bryan helped him solicit investors for both programmes, and the money was never invested as promised, the SEC said.
Earlier investors were paid supposed returns with funds from newer investors, and Pedras stole more than US$2 million ($2.4 million) and spent another US$1.2 million on sales agents, the agency said.
"Rather than conducting any legitimate business activity, Pedras and his partners were simply operating a Ponzi scheme that was ultimately doomed to collapse," said Michele Wein Layne, director of the SEC's Los Angeles regional office. "This emergency action stops them from fraudulently raising any more money from US investors," she said.
According to the SEC's complaint, Pedras raised more than US$5.6 million from at least 50 investors in the US since July 2010 by selling securities in two phases.
Pedras, Gray and Bryan first solicited investors for their Maxum Gold Small Cap Trade Programme in which Pedras' company - Maxum Gold - purportedly served as the intermediary between banks that could not legally trade with each other directly. Maxum Gold purported to share portions of the trading profits with investors.
The SEC alleged that the Ponzi scheme shifted gears this year when Pedras and others began promoting the FMP Renal Program to Maxum Gold investors.
They characterised it as an investment in a New Zealand company called FMP Medical Services that would be publicly traded and run kidney dialysis clinics in New Zealand.
Investors were told that if they converted their Maxum Gold investments into the FMP Renal Programme, they would instantly realise an 80 per cent increase in the value of their investment.
The SEC said a court hearing has been scheduled for November 8.
The FMA said it had cancelled the prospectus of FMP Medical Services "because it believes it is false or misleading".
"FMA is also of the view that the offer document is likely to deceive, mislead or confuse."
- APNZ