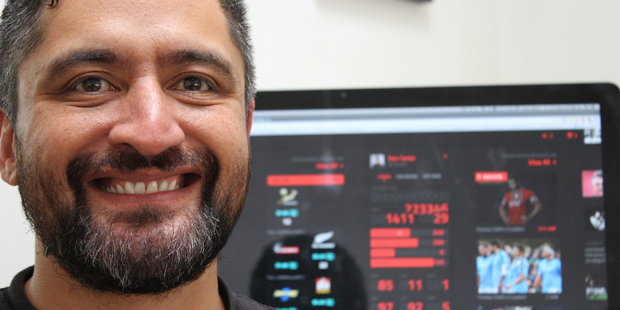 It was a good time to test the mood among angel investors in New Zealand at the moment with two big events in the last fortnight where they got together to compare notes and hear from interesting companies.
Pat MacFie, who is looking for his investors for his social media start-up, ONSport is happy with his pitch at the Icehouse's recent NZ Angel Investment Showcase, emerging with two new investors. He thinks the potential scalability of his business is what appealed to them.
Brent Ogilvie, MD of smart textile manufacturer Footfalls & Heartbeats, has not only attracted investment from NZ, his company is the first New Zealand venture to secure funding from the Chinese Angel investors group, who are keen to be involved in NZ start-ups. And, as is the case with other successful NZ companies, the investors they have early on, have helped them attract more like-minded funders. You just need to get the ball rolling, it seems.
Jonny Mirkin, founder of Nomos, which has developed a software solution for law firms, is planning to go to the UK and set up an office there if the company is successful in attracting more funding in its current capital raising.
He says it is disappointing how little local and national government funding there is for companies like his which are creating jobs and he is extremely grateful for angel investors.
There are some good opinion columns to look out for this week by visiting US angel investor, Bill Payne and Lance Wiggs, an experienced local investor who has created the Punakaiki Fund recently to help support technology businesses at the early stage. He doesn't like the word angel investor and argues many local angel investors are set up for failure in New Zealand.
Bill Payne, a frequent visitor to New Zealand from the States, has a soft spot for NZ businesses. He sold his business in 1980 and decided to work with other entrepreneurs on their businesses rather than start a new one himself. He talks about the advantages of investing in an angel group rather than individually.


Next week: A while back, I looked at companies set up by men and women who had set up new businesses after their main careers. I recently profiled a young company founder who started up his company straight out of university. He had already been taking on work, so why not? I'd like to hear from young things of 25 and under and hear what you are achieving. Lack of experience can be a good thing. Perhaps you are braver.