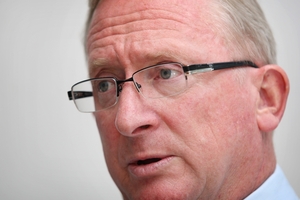 Nuplex Industries has begun construction of its third manufacturing facility in China, which is expected to help the speciality chemicals and resins manufacturer overcome capacity constraints it's facing in the world's second-largest economy.
The US$35 million ($42.4 million) plant - in Changshu, near Shanghai - will produce solvent-borne and water-borne resins for industrial applications such as automotive manufacturing.
Chief executive Emery Severin said the Changshu plant, which is expected to be completed in the latter part of next year, would complement Nuplex's existing factory in nearby Suzhou. The company has another Chinese factory in Foshan, just outside of Guangzhou.
"We've been capacity-constrained in China for a number of years," Severin said. "We've had to, effectively, not accept some business so that wasn't great."
Construction of the Changshu factory - initially expected to be up-and-running by the second half of this year - was delayed by a prolonged permit process.
"The foundations are being laid and the plant's starting to come out of the ground," Severin said.
Emerging markets like China are a key component of Nuplex's overall growth strategy.
The company is aiming to boost its sales in Asia from the $279.3 million they reached in the 12 months to June 2013 to $500 million by June 2018.
Sydney-based, NZX-listed Nuplex completed a capacity expansion of its plant in Thailand last month and expects to complete a US$5.4 million expansion of its Indonesian facility by late 2014.
Severin said China was Nuplex's most important growth market.
The company is also forging ahead with plans to establish a manufacturing presence in Russia. Nuplex initially intended to enter via a joint venture with Russian paints and resins maker KVIL, but has since decided to go it alone.
Severin said Nuplex would acquire "some pretty simple assets" in Belgorod, near the Ukrainian border.
"Hopefully we'll close that deal by the end of the year."
Nuplex reported an underlying net profit of $56.8 million, a 14 per cent drop on the prior year, in the 12 months to June 30, 2013. Full-year revenue reached $1.7 billion.