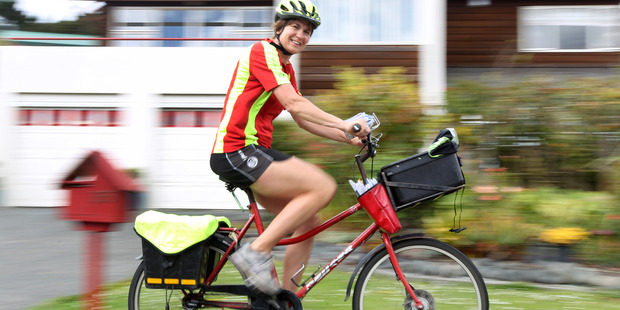 New Zealand Post has today announced that it will be cutting its workforce by up to 2000 over the next few years.
Unveiling a "range of strategic initiatives to establish a solid foundation for its future operations to service New Zealand", chairman of the state owned enterprise Sir Michael Cullen said it "reflected the challenges of new market realities".
The initiatives follow on from changes to the Deed of Understanding announced by the Government last week, when a change to three times a week postal delivery for towns and cities was revealed.
Changes to NZ Post start to be implemented next year, with most of the job losses coming from corporate, processing, retail and delivery.
"While significant it is important to recognise that the reduction will be phased and will occur over the next three years.
"That impact on people is very regrettable but it's something we can't avoid given the changes to how customers and the broader community are using our services" he said.
"New Zealanders are well aware that our traditional letter mail business is in irreversible decline. Letter volumes have fallen 30 per cent since 2006, and we are facing further significant decline within the next five years," said Cullen.
This irreversible change to our operations also has implications for the retail network.
Prime Minister John Key acknowledged it was a difficult time for everyone involved, but said it was the "brutal reality'' of people sending fewer letters.
"Unfortunately, technology is dramatically changing the way we communicate with each other ... at the same time we're seeing an increase in jobs in the IT space. It's a change that not just New Zealand but a lot of other countries are going through.''
Mr Key disagreed with the union that the Government had made the announcement "out of the blue''.
"There's been a lot of discussion about what would happen if there was a change to the number of days that the mail was delivered to people's homes.
"Overall, I think this has been well and truly telegraphed. While I'm sure it will be a shock to people initially, in fact there's been quite a lot of public discourse on this issue for quite some time.''
Changes announced this morning include:
• A choice of an overnight service for priority items across the week and a non-priority service;
• Progressively changing the "delivery mode from walking and cycling to a walking and vehicle support - allowing posties to accommodate the continued growth in parcels;
• A move to delivery for standard letter mail of not less than three days a week from July 2015 for urban, with a 5 day delivery service for rural.
• Greater use of agency type models where the New Zealand Post service offering is co-located within a host business, allowing greater convenience and longer opening hours;
• Progressively moving out of direct ownership of stores;
• Greater use of technology and simplification of our service offerings.
• Actively growing the parcels business and making it easier for businesses to send their products to, from and around New Zealand;
• Giving customers more control over how they access our products and services.
Cullen said the financial position of the traditional business had "deteriorated to a point where it would be irresponsible not to take action."
The Engineering Printing and Manufacturing Union said the announcement was "simply cruel".
"The scale of these cuts has come as a real shock to our members,'' said the union's postal industry organiser Joe Gallagher.
"Yet again New Zealand Post and the Government have made a huge announcement out of the blue.
"These plans have clearly been in the pipeline for a long time, but the people affected by them, including all New Zealanders who use the postal service, have been kept in the dark."
- APNZ