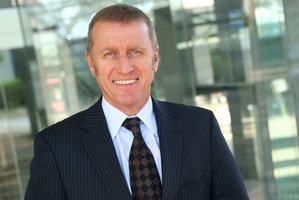 Like it or not, the way we work is being reinvented. Four major shifts are accelerating the need to adapt and are creating new obstacles that employers and employees must overcome; the rise of social business, big data and analytics, mobile technology and the independent worker.
But these shifts are also making it possible for employers and employees to partner in new and better ways, generating more value, greater meaning, with increasing efficiency.
The winners and finalists in this year's Kenexa Best Workplaces are living proof that you can have a best workplace by creating a Smarter Workforce.
What's required - and what these organisations all have in common - is a different way of thinking about how employees are activated to drive better business output: What if we could harness the power of big data and analytics with human insight? Leverage human behaviour and workforce solutions? And drive social and mobile technologies to bring people and employers together to do more meaningful work that drives business?
Smarter Workforce paints a picture of success for organisations and is a powerful workforce solution - it's the combination of human insight, technology efficiencies and big data analytics that empowers business to predict outcomes, and drive them.
So what does a Smarter Workforce actually look like? A Smarter Workforce is smarter when:
• Behavioural science identifies what makes people good at what they do and organisations thrive because of it.
• Technology just doesn't drive efficiency, it fuels collective innovation.
• Analytics is a predictive and management tool critical for driving continual improvement.
The expertise and dedication to understanding human behaviour, alongside the ability to build services and technology that can change business outcomes, now has the foundation to be more powerful than ever.
Insights from social business tools can not only help us better understand our workforce, but have the ability to predict outcomes, empower people and capitalise on collective intelligence to achieve results we never thought possible.
The 2012 global IBM C-Suite study showed that 71 per cent of CEOs felt human capital was the key source of sustained economic value. Couple this with the findings from the 2013 study, which highlighted technology as the most important external force shaping the future of enterprise, and the case for rethinking how we work becomes even more critical.
IBM's acquisition of Kenexa in 2012 complemented the strategy to bring relevant data and expertise into the hands of business leaders within every functional department, from sales and marketing to product development and human resources. We've seen continued momentum - with growing numbers engaging to better understand their workforce, increase employee engagement and drive positive results.
By building expertise within organisations to better harness social technology, analytics, talent management, and human insights, companies are able to attract and retain the right talent, enable employee skills for the greatest impact, and align business activities to improve company performance - leading to real, positive business outcomes and competitive advantage.
Rethinking how we work is about engaging employees, but the benefits extend far beyond improving working environments for our people.
Fundamentally, a Smarter Workforce translates into real business value and tangible operational performance gains.
Rob Lee - managing director, IBM New Zealand.