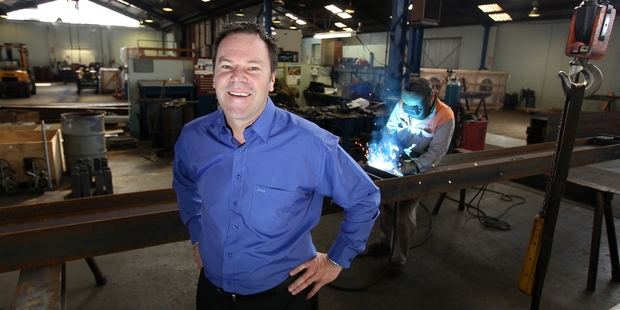 Having the capability to build end-to-end meat processing and packaging systems is helping Milmeq win major deals on the world stage, says chief executive Mike Lightfoot.
The Auckland-based, privately-owned manufacturer last month secured an A$18 million ($20 million) contract to supply processing technology to a A$90 million facility being built near Darwin by the Australian Agricultural Company.
Lightfoot said building had begun in New Zealand and the Northern Territory plant was expected to be commissioned in September 2014.
"It [the Aussie contract] was one of the biggest wins this company's had."
Milmeq builds complete meat processing systems, including boning, freezing, carton conveying and palletising technology.
"We do the total solution," Lightfoot said.
"There are other companies in the world that do sections of that, but we're the only one that does the lot."
He said the company, which earned revenue of almost $40 million last year, had secured a US$5 million ($6 million) deal over the weekend to supply two refrigeration "tunnels" to Sukarne, a large Mexican meat processing firm.
The automated tunnels chill or freeze meat in boxes as it leaves a production facility, he said.
Lightfoot said Russia was also a promising market for Milmeq, which this month attended Agroprodmash - billed as "the world's largest protein fair" - in Moscow.
"The Russian market is developing and they want to become an exporter of protein," he said, adding that Brazil was also showing a lot of potential as a market.
Milmeq employs 130 people, including 22 research and development staff, and is headquartered in Penrose, where its main manufacturing facility is located.
The company also has operations in Dunedin and Brisbane.
Lightfoot said labour costs, as well as the strong New Zealand dollar - which was trading above US82c yesterday - were challenging.
"But the fact that we have innovation and are seen as world market leaders in agriculture, at the moment that's helping us with the labour costs."
The company began life as Refrigeration Engineering in 1952 and changed its name to Milmeq in 2011 after its four business units were merged together.
Lightfoot joined the company in December after former boss Matthew Wall retired.
Before Milmeq, Lightfoot spent three years as the chief executive of engineering manufacturer Buckley Systems, which supplies precision electromagnets to 80 per cent of the world's market.
"I was very impressed with [Milmeq's] values and the potential for this business and I accepted the opportunity," said Lightfoot.
"I never thought I'd see myself in the meat industry, but to be fair it's an exciting industry."
He said the company was aiming to boost revenue to between $50 million and $70 million within the next couple of years.