Sharemarket rally extends, helped by Metlifecare, which hit a five-year high, and a 29 per cent rise for Pacific Edge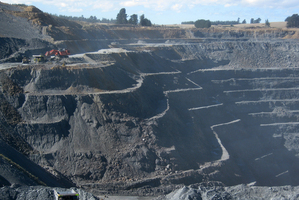 New Zealand shares extended their rally for a third day yesterday as Xero closed in on $30 a share, Metlifecare rose to a five-year high and Pacific Edge soared for a second day.
The NZX 50 Index rose 44.61 points, or 0.9 per cent, to 4876.4, a record close.
Within the index, 34 stocks rose, 11 fell and five were unchanged. Turnover was $134 million.
Xero, which is flush with funds to take on United States market rivals with its cloud-based accounting software, climbed 4.4 per cent to $29.55 and has soared 272 per cent this year.
Pacific Edge jumped 29 per cent to $1.37 after the Dunedin-based bladder cancer test inventor signed its second deal with a US healthcare network in as many weeks and yesterday announced a rights issue of $20.5 million to fund its push into the US.
"From New Zealand's perspective, this is what we want - innovative companies doing good things, taking it overseas and, hopefully, getting some earnings from it," said James Lindsay, portfolio manager at Tyndall Investment Management.
"This is smart technology and IP coming out of New Zealand."
Metlifecare rose 7.9 per cent to $3.84 and has gained 19 per cent this year. Australia's Retirement Villages Group, the biggest shareholder, said this week it hired Goldman Sachs to sell its 37.7 per cent stake in the company, confirming a long-expected exit.
Infratil, Todd Corp and Ngai Tahu are reportedly interested in the shares which would mean less put into the market and could potentially precipitate a takeover.
"People have been expecting that placement to occur for some time," Lindsay said. The stock's gains "reflect that it is probably undervalued anyway".
Among rival rest-home operators, Summerset Group climbed 1.6 per cent to $3.21 and Ryman Healthcare edged up 0.3 per cent to $7.43.
Among other stocks, OceanaGold rose 4.9 per cent to $1.72 and Telecom gained 3.5 per cent to $2.355. Fletcher Building gained 0.2 per cent to $9.66.
Chorus rose 0.8 per cent to $2.49 as the network operator said broadband connections rose 2 per cent in the latest quarter as fixed-line connections slipped 0.3 per cent.
Kiwi Income Property Trust rose 2.8 per cent to $1.115 after announcing the sale of its office building at 205 Queen St, Auckland, in a two-stage deal to a company associated with Brisbane-based Bloomberg Inc.
Mighty River Power was unchanged at $2.20 after it said the lowest inflows to the Waikato River since the company's establishment in 1999 didn't stop it achieving higher weighted average prices for its wholesale electricity generation than its competitors in the three months to September 30.
Contact Energy was unchanged at $5.20 after Deutsche Bank noted it will only get six instead of an expected nine months' benefit from electricity generated at its new Te Mihi geothermal power station, but the delay is offset by gains for the generator-retailer from restoration of the Cook Strait cable to normal capacity.