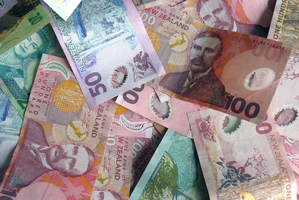 KiwiSaver funds with higher exposure to shares were the best performers over the September quarter, according to Morningstar.
The research firm yesterday released its three-monthly performance numbers for the retirement savings scheme which has now hit $16.5 billion.
The average performance for aggressive funds, which have the highest proportion invested in growth assets such as share and property was 17.1 per cent for the year to September 30.
The average for conservative funds, which have the lowest proportion invested in growth assets, was 6.1 per cent over the year.
"Over the September quarter, there was a strong correlation between each KiwiSaver scheme's weighting to growth assets and their respective returns.
Schemes invested heavily in shares performed significantly better in comparison to their conservatively invested counterparts with a bias towards fixed interest," said Chris Douglas, Morningstar's co-head of fund research.
The best performing fund for the quarter was the Grosvenor Trans-Tasman Small Companies fund which grew 12 per cent.
ANZ's Oneanswer New Zealand Fixed Interest fund was the worst over the quarter falling 1 per cent. It was also the worst performer over one year falling 1.6 per cent.
The best over one year was the Mercer Super Trust Trans Tasman fund which was up 26.5 per cent.
Milford Active Growth KiwiSaver continues to be the best performer over the longer term with an annual return of 14.87 per cent.