Entrepreneur of the Year award follows soaring share price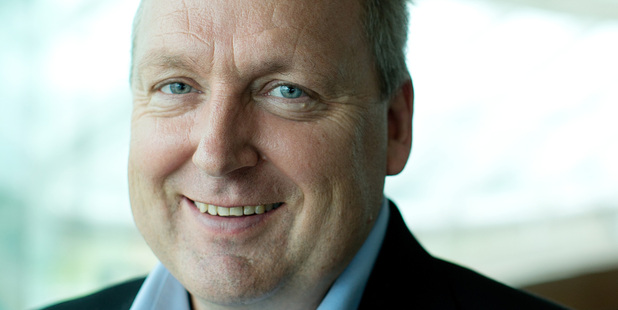 It's been a big week for Rod Drury. Since Monday, shares in his online accounting software firm Xero have soared in value by about 30 per cent, hitting $25.20 yesterday.
That rise has come on the back of news that investors have injected $180 million of new capital into the business.
The share price has gained $20 over the past year - a rise of 385 per cent - and the company now has market capitalisation of nearly $3.2 billion.
To cap the week off, Drury was last night crowned Ernst & Young Entrepreneur of the Year for 2013.
He received the award at a gala dinner in Auckland and will travel to Monaco next June to represent New Zealand at the Global Entrepreneur of the Year awards.
Entrepreneur of the Year judge Greg Cross, of Cross Ventures and PowerbyProxi, said the overall standard of finalists was getting higher every year.
"It was a very tough decision for the judges this year, with some outstanding entrepreneurs. It was very competitive and a very tight finish."
Competing against Drury for the top prize were John Penno (Synlait Milk), Murray Holdaway (Vista Entertainment), Cecilia Robinson (Au Pair Link/My Food Bag), and Ian Kuperus (Tax Management NZ).
The five category winners had been selected from an earlier shortlist of 18 Kiwi businessmen and women.
When contacted yesterday, Drury said he had "been in meetings all day" and had not been watching Xero's share price surge.
"It's not something we keep too much of an eye on," he said. "We sent a pretty strong signal at the beginning of the week that Xero had done a high-quality raise. So I assume there's quite a lot of stuff following that on."
Most of the interest in Xero's shares was coming out of the United States where investors were "very aware" of the transition to cloud-based services, he said.
It was still early days in that transition, with most of America's 29 million small businesses yet to move into the cloud.
"We [Xero] called it early and have had years of building that platform. We're at the beginning of a five to 10-year boom."
Xero said on Monday that it had issued 9.92 million shares at $18.15 each to New Zealand and US investors.
The $180 million raised was "money in the tank" for Xero to build its US-based management team, Drury said.
"We find talent follows money and talent follows talent ... it's a massive war chest and it means we can hire the very best people."
Read more:
• Rod Drury: Innovation and technology
• Rod Drury: Broadband really is the silver bullet
• Business leader of the year: Rod Drury
US investors - who included Facebook billionaire Peter Thiel - made up $147 million of the capital raising.
The firm is now poised to take on its American rival, Intuit, which has around 8000 employees compared with Xero's 600.
Drury told the Herald that Xero was starting to "come up on the foils and sail away "while Intuit was "struggling to move online".
The company had a lot to prove, given the high level of investor backing, but was armed with the capital and team to deliver.
"We're fired up for it."
When not running an NZX-listed company, Drury can be found relaxing at home with his family in Hawkes Bay or surfing at nearby Waimarama Beach.
He is a serial entrepreneur, with a track record of successful technology start-ups to his name.
In 1995, he co-founded software firm Glazier Systems and sold it four years later for $7.5 million. He then went on to found an email archiving provider, Aftermail, which was bought by California-based Quest Software for US$45 million in 2006.
He launched Xero in June 2006 and it was floated on the local stock exchange a year later.
Since then, its share price has skyrocketed from $1 to yesterday's high of $25.20.
Xero's huge share price growth comes even as the company is yet to turn a profit, with all earnings so far being poured back into rapid global expansion.
The Wellington-based firm is focused on its push into the US and Britain in an effort to grow overseas revenues.
Paying customer numbers had risen to 211,300 at September 30, up 89 per cent from the same time the year before.
Xero expects operating revenue for the six months to September 30 to exceed $30.3 million, up 84 per cent from the year before.
In its last annual result, the company posted a net loss of $14.4 million for the year to March 31. This grew from a loss of $7.9 million the year before.