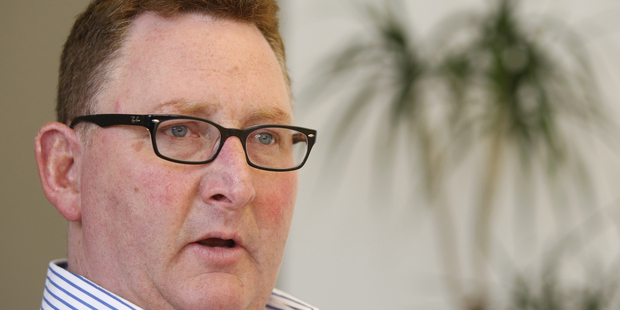 The New Zealand Super Fund's (NZS) passive investment bent was highlighted in its announcement this week of four new mandates awarded to US-based manager Northern Trust.
(As it happens, Northern Trust is custodian for the NZS but, according to Fiona McKenzie, NZS head of investments, there is "appropriate separation" between the two business arms.)
Northern Trust will manage four index-tracking mandates for NZS covering global large cap, global small cap, developed emerging markets and developed REITs (real estate investment trusts). Whereas, another US firm, BlackRock, which won four passive mandates from NZS in July, will cover the global large cap equity, small cap equity, emerging markets equity and REIT (Real Estate Investment Trust) asset classes.
OK, they're exactly the same asset classes for both BlackRock and Northern Trust but as long as they're both cheap... In fact, McKenzie says following the Northern Trust deal about two-thirds of the NZS' $23 billion is invested passively.
"Adding a third passive equity manager to our stable will give the Fund more capacity and flexibility in managing this very important part of our portfolio," she says in the statement.
State Street makes up the NZS index trio with passive share mandates dating back to 2009 covering the, by now familiar, global large-cap and small-cap equities; developed-world listed real estate trusts; and emerging markets asset classes.
Based on the two-thirds passive measurement, then collectively State Street, BlackRock and Northern Trust run about $15 billion of NZS money between them.
What can go wrong?
The Crown Ownership Monitoring Unit (COMU), which oversees the operation of the five government investment funds, has done some risk modeling.
In its latest quarterly report covering the five government-run funds COMU says NZS does have a lot to lose in a broad market downturn.
"Based on its historical beta [or correlation with market indices] of 0.74 (and assuming historical data can predict future market behaviour), the NZSF would be expected to lose approximately $8.5 billion of FUM in a 50 per cent market downturn," the June 2013 quarter COMU report says. "However, this high beta has also meant that the NZSF has benefited from the recent strong returns from global equities."
The Earthquake Commission (EQC) fund, which put everything in cash last year, is naturally the least exposed of the five to share market crashes as at June the COMU report shows the EQC still had funds under management of about $2.7 billion.
Across all five government funds, which together managed just over $53 billion in June, COMU put the "overall beta relative to the MSCI World equity index" at 0.44.
"This indicates that in a market downturn of 50 per cent, the CFI portfolio would capture 44 per cent of that downturn, equating to a loss of approximately $11.6 billion," or about 21 per cent of the total government investment funds portfolio, COMU says.
Those are the risks, here are the returns: "Five year returns of 8.1 per cent p.a for the combined CFI [Crown Financial Institution] portfolio were ahead of the aggregated fund objective of 7.3 per centp.a., with ACC and NZSF performing well over this period."