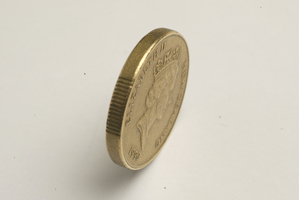 A United States debt default would drive a substantial fall in the New Zealand dollar's value, say currency strategists.
The kiwi was trading above US84c at 4.30pm yesterday after US politicians again failed to reach an agreement on increasing the country's debt ceiling and the US Government entered its 14th day of shutdown.
Failure to extend the ceiling beyond the current US$14.7 trillion ($17.5 trillion) limit before the October 17 deadline could result in the US defaulting on its debt.
Westpac senior markets strategist Imre Speizer said global risk sentiment would plunge in the wake of a US debt default, driving a sell-off of risky currencies like the New Zealand dollar that could see it fall to at least US82c.
"It could fall a lot further - 82 would be the minimum," Speizer said. "How much more would really depend of the characteristics of the default."
Sam Tuck, senior manager of foreign exchange at ANZ, said the events on Capitol Hill, rather than local economic data, had become the main driver of the kiwi's cross rate with the greenback.
"It's mostly the US politics that are moving the market," Tuck said. "Uncertainty is certainly very high."
BNZ currency strategist Mike Jones said the kiwi had been trading with an "upward bias" yesterday morning on optimism that a deal would be reached.
" ... nobody really [knows] what US politicians are going to come up with," Jones said. "The big risk to the kiwi is the US entering a technical default [wherein] the US dollar would suffer but the kiwi would suffer more. In fact the kiwi would probably underperform every major currency given its high-risk status."