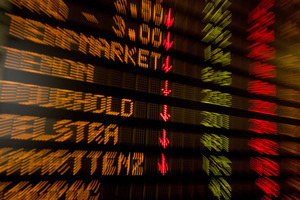 Diligent Board Member Services, the software firm fined and censured by the stock exchange for a raft of breaches, continued to bolster its cash balance as sales growth slowed in the third quarter.
The New York-based company, which develops governance software, increased its cash balance by US$8.4 million ($10.1 million) to US$47.4 million in the three months ended September 30, a period when it signed 122 net new client agreements compared to 168 a year earlier, it said.
The company released a truncated quarterly update as it continues to work on restating its books for the past three financial years after a series of administrative failings led to the firm recognising revenue too early.
"While we experienced slower new sales growth in the United States in the third quarter, our upgrade sales to existing US clients continued to be strong," said chief executive Alex Sodi.
"New sales in other regions were slightly slower for the third quarter due to slightly slower sales in July and August."
Diligent maintained a 97 per cent client retention rate, seen as a key metric for software-as-a-service firms.
As at September 30, it counted 2305 companies as clients, with 3239 boards.
Before discovering the raft of administrative errors which have forced the restatements, the company posted a tripling in annual profit last year with annual revenue more than doubling to US$43.7 million.
Annualised sales were US$58.4 million in the 12 months ended March 31.
The company's shares closed down 78c, or 13.8 per cent, yesterday at $4.87.