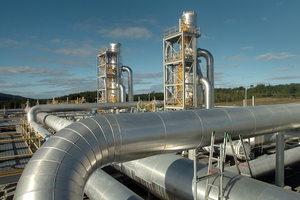 Share buybacks - such as the one outlined this week by Mighty River Power - are a useful tool for companies to manage their balance sheets, but they don't always translate into higher share prices, say analysts.
Changes to the Companies Act in 1994 allowed companies to repurchase their shares from selected shareholders or through the stock exchange, which created confusion at the time.
"But once the rationale behind them became better understood, I think for the most part you could say that share buybacks have worked quite well," said David Stanley, director of equities research at Woodward Partners.
Stanley said buybacks allowed more fluidity in capital markets and it meant that capital was less likely to be locked up in inefficient structures.
Buybacks effectively take shares off the table, thereby increasing the company's earnings per share.
"It results in more effective development of capital across [national] economies, so to that extent it is a very good thing," he said.
In Mighty River's case, the $50 million buyback, which starts next week and which could last for a year, was small in the greater scheme of things, he said.
By itself, it was unlikely to see the share price race away, but it could serve to at least put a floor under it, analysts said.
Mighty River's share price has performed poorly since its debut on the NZX on May 10 after the Government sold just under half the company through an initial public offer.
The stock closed yesterday at $2.19 - well down from its $2.50 issue price and near its $2.17 low, set in August.
Buybacks form a big part of day-to-day trading in the United States, where they are commonly used to reward shareholders instead of paying them dividends, but they don't always act to support the share price there either, said Morningstar analyst Nachi Moghe.
Moghe said Mighty River's relatively small $50 million buyback was more of a signal to the market.
The timing of the buyback announcement - coming as it did in the middle of the Meridian Energy initial public offer - prompted mutterings of political interference. Labour's state-owned enterprises spokesman, Clayton Cosgrove, called it "an act of absolute desperation. Clearly the board could see the writing on the wall and knew the share price would fall even further."
But chairwoman Joan Withers said it was inevitable that politicians would put their spin on the buyback.
"There is nothing political about this [buyback] at all. It's about prudent capital management and about a newly listed company demonstrating to the market that it is going to manage its balance sheet appropriately," she said.
Analysts said there was no doubt that Mighty River was a candidate for a buyback on financial grounds alone.
"Some people would say that it was fortuitously coincident with other things going on. That may or may not be the case, but I think that the rationale that has been put forward by the board seems to be pretty strong," Stanley said.
"This is probably the most sensible, tax-effective means of enhancing shareholder returns."
In short, Mighty River has more cash than it knows what to do with.
The company's net profit was $114.8 million in the year ended June 30, up from $67.7 million a year earlier and well ahead of its prospectus in April when it forecast a profit of $94.8 million. Capital expenditure for this year had been assessed at just $125 million to $175 million, well short of the $200 million forecast in Mighty River's offer documents.
John Norling, head of wealth research at First NZ Capital, said equity markets like it when companies decide to increase distributions to shareholders - either by dividends or share buybacks.
"The specifics of the increased distribution will then determine the extent and longevity of the share price reaction," he said.
Buybacks are among a range of options companies look at when considering future investments.
"When the share price is significantly lower than the company's assessment of the fair value of the business, the best return for shareholders is for the company to buy back its shares, thereby enhancing the returns of the remaining shares," Woodward's Stanley said.
"When you look at Mighty River Power, it has a relatively limited range of growth opportunities and that's one of the reasons why it has projected a big payout ratio compared to its earnings," he said.
"It's tax-effective, and few people would doubt that the share price is lower than most people would have estimated its true value to be earlier," he said.
- APNZ