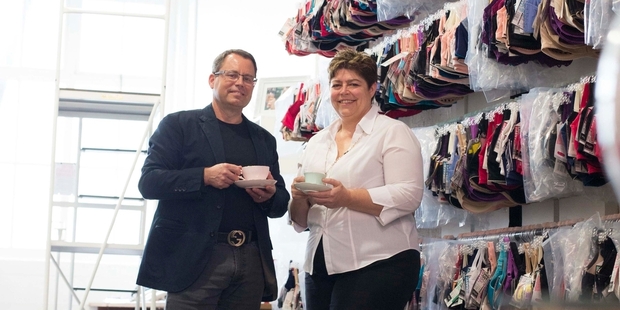 Lingerie brand Rose & Thorne and stock food manufacturer EcoStock have split $1 million in growth funding spoils in the University of Auckland Business School Entrepreneurs' Challenge.
Now in its fifth year, the Entrepreneurs' Challenge aims to turbocharge the business plans of high-growth companies with a cash loan injection and support from the business school's network.
Rose & Thorne and EcoStock beat three other finalists - MoleMap, Oob Organics and World Wide Access - in the Dragon's Den-style competition.
Greg Cross, chairman of the high-powered investment committee, said the diversity of the finalists was testament to the growing profile of the Entrepreneurs' Challenge and a sign that Kiwi entrepreneurship was still strong and inspiring.
"We live in a time of rapid change, the relentless pace of which presents significant challenges. New Zealand needs to be creative, adaptable and diverse and the back stories to each of this year's two winners reflects this perfectly."
Two-year-old Rose & Thorne is a collaboration between businessman Stefan Preston and key design staff from Bendon made redundant when the firm moved its design function to Australia.
The company is fully employee-owned and was founded in 2011 by Preston and former Bendon head of design Sue Dunmore.
Preston said the team saw an opportunity to produce comfortable, well-made, everyday bras that fit "normal bodies" rather than industry standards at half the retail price of competitors.
Rose & Thorne plans to use the funding to firmly establish the name in the New Zealand market and expand into Australia and the United States.
Fellow winners EcoStock create high-end stock food from food products normally destined for landfill. Chief executive Andrew Fisher said the cash boost would be directed to a flagship site in Auckland that could then be replicated across New Zealand and Australia.
He also intends offering space to the University of Auckland to enable faster commercialisation of ideas in materials sciences and engineering aimed at reducing landfill waste.
"The ultimate for us would be to see there is no need for landfills. That's [where we want to see New Zealand lead]."