Insurance rule requiring rebuilding valuation adds to insurance costs and gives bonanza for new companies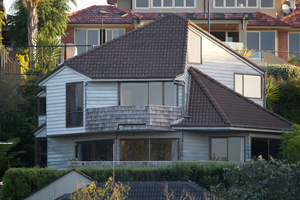 Homeowners are being forced to pay hundreds of dollars to have the rebuild costs of their homes assessed on top of insurance bills because of changes to the way premiums and payouts are calculated.
Some owners are turning to quantity surveyors - who previously mainly assessed costs only for the construction and commercial industry - to ensure accurate rebuild costs.
Insurance customers must now say how much it would cost to rebuild their property to the same standard.
Previously, homes were insured for an unspecified full replacement cost. Premiums were based on what the insurance company said a house was worth. Some firms have set up specifically to perform rebuild valuations after the changes came in.
Auckland firm Sum Insured Associates offered a deal this week for $385 - a discount from the usual price of $774. Companies Office records show the company was set up on July 4, just after insurance companies started bringing in the new requirements.
The company declined to comment.
Quantity surveyor Arthur Brown of Maltbys Ltd said his firm didn't get any inquiries on residential rebuilding valuations before the rule change.
"I don't think we had any calls at the beginning of the year, but we're certainly noting quite a large number of calls on a weekly basis."
The executive director for the New Zealand Institute of Quantity Surveyors, John Granville, said his members had seen a rush of clients and new companies had sprouted.
"Some members ... have set up a company in their own name, regardless of where their main work was and are doing the odd job. There are other companies that have taken this on as a specialist role, taking advantage of the market at the moment."
But some surveyors and builders were not doing the work as they did not want to be held liable if they calculated the costs wrong, he said.
Master Builders Federation chief executive Warwick Quinn said he advised his members not to conduct the work because they were "opening themselves up to future claims" as they were not covered by insurance for the work.
Homeowners are not required to use a professional to have their house valued - insurance companies provide online calculator tools so they can work out the cost themselves.
But critics say these are confusing and not comprehensive enough.
The old system caught out many Canterbury insurers as the cost of rebuilding homes was often more than the value they had recorded.
The Insurance Council's insurance manager, John Lucas, said people should not rely on council estimates for their house size and those who found the online calculators difficult should hire a professional.
Expert prices rebuild $230k higher than online tool
A quantity surveyor valued a rebuild of one Auckland woman's home at nearly $230,000 more than what her insurer's online calculator said it would cost.
And her new premiums reflect that.
Jackie Slane, a procurement manager, said her house insurance policy for her four-bedroom property on Kohimarama's Baddeley Ave came up for renewal just as the new changes came in.
She used her insurer's measure online to estimate the cost of a rebuild. It tallied $700,000 and her annual premiums went up from $800 to about $985.
But the valuation didn't take into account some of the more expensive materials used, such as the cedar cladding and copper spouting.
"We're up quite a steep driveway and it's quite a steep property and there's enormous retaining so we knew that was going to be an issue," Ms Slane said. "And our demolition costs and removal costs are quite high because it's a difficult site."
Uncomfortable with the low valuation, she spent nearly $750 on a quantity surveyor who valued the home at $927,000 - and the premiums went up an extra $150.
The 276sq m home, built in 1987, has a capital value of $900,000.
"It's not a flash house; it was built in the 1980s, so it's quite tired," Ms Slane said. Alanah Eriksen
Have you had problems with the new insurance rules? Email newsdesk@nzherald.co.nz