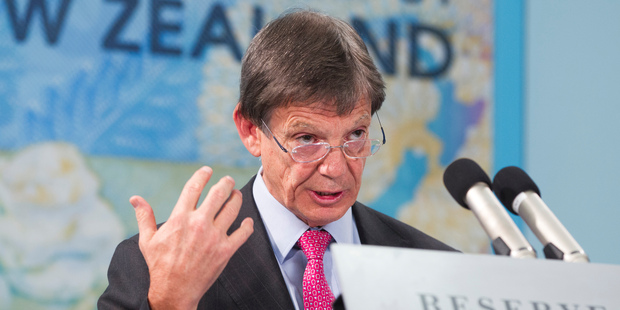 Supermarkets and service providers could be caught up in regulations designed to prevent another finance company collapse if Reserve Bank recommendations are followed through, a top lawyer has warned.
The Reserve Bank yesterday released its review of the prudential regime governing non-bank deposit takers.
The regime was set up in 2008 amid the collapse of the finance company sector in which 45 companies failed, putting at risk nearly $6 billion worth of investors' money.
The review makes seven key recommendations including dropping part of the definition for non-bank deposit takers.
At present a person is only included in the regime if they offer debt securities to the public and carry out the business of borrowing and lending money. The change would cut the first part of the definition and make carve-outs to create exemptions for the second part.
The Reserve Bank said its review had identified two serious issues with the definition: whether it was appropriate to focus on only businesses that are retail funded, and if it was correctly identifying the entities that did so and whether there were more efficient ways of dealing with more difficult "boundary issues".
Consultation with the industry found concerns that some entities may be using alternative business structures to avoid the definition while carrying on the business of a non-bank deposit taker.
The present definition is based around securities law which is designed to ensure there is enough information on the securities offer to enable investors to make an informed decision. But the Reserve Bank said its view was that a prudential regime should focus on the "extent to which the failure of an entity might create risks to the soundness of a sector or the wider financial system".
Relying on securities law also meant it was forced to make bespoke arrangements for some entities, the central bank said.
But Ross Pennington, a partner at Chapman Tripp, said by changing the definition it opened the door to having a wide remit which could capture businesses such as supermarkets. "This just explodes this. It is quite astonishing. It is purely madness." Pennington said he did not believe entities which were wholesale funded should fall under the regime as they received funding because they were perceived as creditworthy.
The review also recommended extending the role of trustees in supervising non-bank deposit takers, that a tailored statutory management regime be provided in case of times of crisis and that offences should be punishable with civil penalties and infringement notices as well as criminal penalties.
The Government is to review the matter over the next few months.