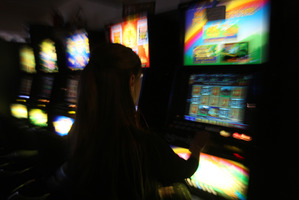 The Problem Gambling Foundation is calling for the immediate closure of SkyCity's Diamond Lounge smoking area after a High Court Judge found it conflicted with the Smoke-free Environments Act.
Justice Rodney Hansen found the Ministry of Health's calculator used to determine whether the Diamond Lounge was an 'open area' conflicted with the intention of the Act and ruled it must be reconsidered to ensure it complies.
Problem Gambling Foundation CEO Graeme Ramsey said it was a great outcome as the Foundation had real concern over SkyCity's continued push for building more smoking areas.
"Allowing people to use pokie machines while smoking is simply a move to keep people at the machines for as long as possible.
"The one thing that can help get a 'break in play' on pokie machines is the need to go outside for a cigarette. That can be enough for a gambler to reflect on what they are doing and how much time and money they have spent."
Mr Ramsey said the ruling made it clear the Ministry of Health and the Auckland Regional Public Health Service must reconsider the SkyCity Diamond Lounge smoking area.
"The open areas calculator that was used to assess the Diamond Lounge has been deemed to be inconsistent with the statutory definition of an open area under the Act.
"Given this, SkyCity should close it now and we hope that this ruling will squash SkyCity's push to expand smoking areas inside the casino."
The Cancer Society, Salvation Army and the Problem Gambling Foundation sought a judicial review of the SkyCity's lounge in August.
- APNZ