Ninety-eight wells to be sunk as explorers embark on most intensive campaign ever: report.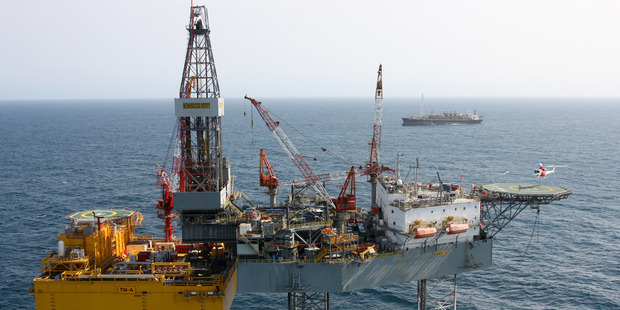 A report into the oil and gas sector says the "rubber's finally hitting the road" with $2.2 billion about to be spent exploring around New Zealand.
The 2013 Edison Yearbook update finds that the exploration and production sector is embarking on its most intensive and expensive campaign ever and says heavyweights not already here, but known to be interested in New Zealand, include Chevron and Woodside.
During the next 12 months there are 98 wells to be sunk, 27 of them offshore.
Activity stretches from front-end wildcat exploration campaigns targeting frontier basins through to appraisal and production drilling of established fields.
Exploration Edison is highlighting includes:
•Anadarko's two-well deepwater campaign targeting each of the Taranaki and Canterbury basins.
•OMV's participation in a potential 20-well offshore campaign comprising multiple exploration, appraisal and development drilling components.
•Shell's leading of a standalone exploration well at Ruru off the Taranaki coast to supplement other substantial work programmes it is leading at each of Maui and Kapuni. Further out, the coming quarter should see the Shell-led Great South Basin joint venture reach a decision regarding the potential drilling of a wildcat well in its acreage in the area off the bottom of the South Island during 2015.
•Drilling of deeper and higher-impact onshore Kapuni formation prospects by TAG Oil to accompany those being drilled by Todd Energy (Mangahewa) and STOS (Kapuni).
There are now 34 companies exploring around the country or within the exclusive economic zone with Australian private company Mosman and the China National Offshore Oil Corporation entering into joint ventures.
"Encouragingly, we have noted a material upswing in interest and engagement levels shown by potential new entrants to the local sector, including a number of players of substantial corporate and financial weight," the report says.
Those assessing New Zealand include Chevron, Repsol, Woodside, Statoil and Santos and others are also known to be looking.
Anadarko and Origin's pending drilling of the Caravel prospect in the Canterbury Basin could be "transformational" for the New Zealand exploration and production sector.
"If, as Anadarko's analysis suggests, a discovery is gas-rich, the implications for the South Island in particular would likely be game-changing."
The report says that Anadarko's pending deepwater drilling campaign in 1500m-deep water with a half-billion-barrel potential 200km off the Taranaki coast is also significant.
"We consider that success by Anadarko with one or both wells this summer would serve as a catalyst for numerous other regional and global majors to commit to a New Zealand entry."