Paul Adams, CEO EverEdge IP, a leading intellectual property strategy firm, which helps people make money from ideas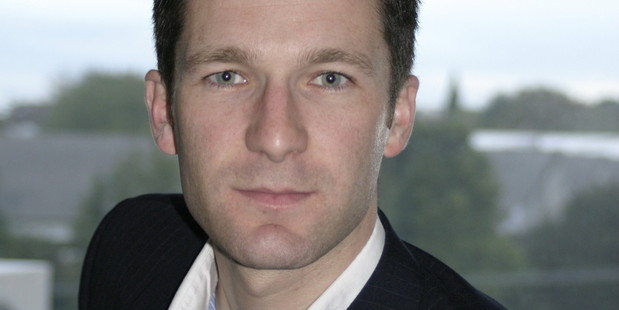 EverEdge IP provides advice on how to commercialise, manage and value intellectual property, helps people buy and sell intangible property assets and invest into new technologies.
How important do you think R & D is for small, growing businesses? How much of their revenue should go into R & D?
For fast growing businesses, R&D and innovation is critically important. Studies show that companies that consistently invest 10 - 15 per cent of revenue in R&D, and successfully commercialise this R&D, significantly outperform competitors.
Over the long term any business that fails to innovate will eventually fail as competitors overtake it and capture market share and margin. That's true even in industries where R&D might not seem relevant.
How do these businesses put the R & D back onto the balance sheet?
Many CFOs and management teams expense R&D when really they should be capitalising it. Expensing what is really the creation of an asset makes the company look like it is less profitable and has fewer assets than it really does.
It also tends to result in management not seeing that they are in fact creating valuable assets that need to be leveraged and managed because once expensed they tend to disappear, unlike an asset which has an on-going life.
Secondly, in terms of how you commercialise R&D, the key is to realise the commercialisation success is less about what you are commercialising -the idea- and mostly about how you commercialise - the strategy and execution. Most ideas fail not because the idea is bad per se, but because the team failed to plan and implement effectively.
Some companies spend more than five years working on a product before taking them to the market. Is there a limit to how long should be spent on R & D?
Your R&D project may still take years but if you keep the focus of market demand as your guide, you will still arrive at your destination: a product or output that people will actually pay money for. Many companies forget this and end up with solutions looking for a problem.
What kinds of companies have you helped to make the most of their well researched and developed products?
EverEdge IP works with everyone from guys in garages to Fortune 100 companies, from investors to public research institutes. We've generated tens of millions of revenue annually for our clients and helped launched world-beating products. Highlights include helping an innovator commercialise a product that has shipped 600 million units worldwide, generated $45 for every $1 invested in a start-up software company and we now advise four of the top five technology companies in New Zealand.
Any other messages you would give to small businesses at the early stages of product design?
The end goal should be commercialising an idea and successful commercialisation depends on effectively combining three very different areas: technology, market and intellectual property / law. Most innovative companies focus heavily on technology, pay too little attention to the market and almost completely ignore intellectual property / law as a critical successful factor. You can't be good at everything but many companies try to be experts in all three. The result is predictable: company failure and shareholder loss. So if your strength lies in one area (often technology) talk to someone who can help you in the other two areas: two heads (especially in commercialisation) are better than one.


Next week: For many small businesses in New Zealand, they can't find the materials to manufacture locally or there is a factory in Korea or India just doing it so well and so efficiently, that it is the best option. Tell us your overseas manufacturing stories. It can be pioneering stuff.