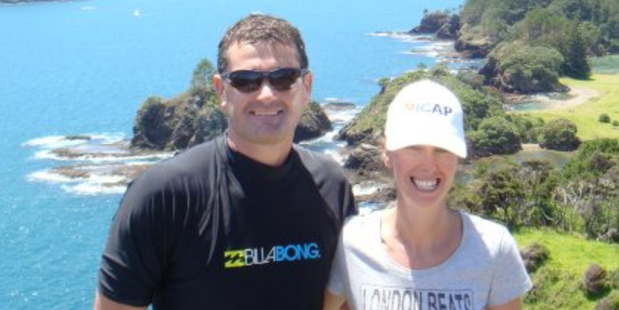 "The plan is hatched and sounds sensible,'' New Zealand's Darrell Read told Tokyo trader Tom Hayes - an alleged co-conspirator in a four-year international bank rates rigging scheme.
As his most important client, Hayes was in nearly daily contact with Read, who worked for London firm ICAP brokering interest rate derivatives trades. Read allegedly said he devoted all his time to help make money for Hayes - a British senior yen swaps trader who worked in Japan for financial services firm UBS.
It was a two-way street; allegedly a big portion of Read's pay packet came from earnings on trades he brokered for Hayes. "If you get hurt it's going to hurt me as well, you are not in this relationship on your own,'' Read is said to have told Hayes in 2007.
But according to US prosecutors, who last week announced wire fraud charges against the New Zealand resident and two colleagues, Read wasn't just brokering trades for Hayes.
He was also allegedly part of a conspiracy between 2006 and 2010 to manipulate the Yen Libor, which was the rate determining the profitability of Hayes' deals.
Libor - which stands for London interbank offered rate - is firmly woven into the fabric of the world's capital markets. From major international financing deals through to everyday home mortgages, Libor is a key plank in the relationship between borrowers and lenders globally.
The rate sets the scene for banks, international financiers, mortgage lenders, credit card companies or anyone wanting to raise funds through the interest rate markets.
Financial instruments worth hundreds of trillions of dollars are tied to Libor the world over.
A British banking trade group sets the Libor every morning after international banks submit estimates of what it costs them to borrow.
UBS, where Hayes worked, is one of the banks which takes part in this.
In an attempt to influence the Yen Libor at Hayes' request, one of Read's co-accused - former ICAP cash broker Colin Goodman - allegedly sent an email to banks each day with his predictions on the rate.
Rather than containing his actual estimates as to where the Yen Libor would fix, Goodman (known as "Lord Libor'') allegedly made predictions designed to benefit Hayes.
It's understood the conspirators hoped banks would rely on Goodman's "misinformation'' in their own Libor submissions.
Read's supervisor at ICAP, Daniel Wilkinson, is also facing US charges and is alleged to be in on the scheme.
According to the FBI, which investigated the men, sometimes the trio needed to change tack during the day to accommodate Hayes' trading positions and requests. This would require them to put out a second email during the day with a different set of false Libor predictions.
According to the UK Financial Conduct Authority, which was also involved in the investigation, staff at UBS made more than 330 written requests to ICAP brokers over 4 years to help them with inappropriate Libor submissions.
While Read is said to have told Hayes that Goodman was "ok with an annual champagne shipment, a few piss-ups ... and a small bonus every now and then'' it was agreed "Lord Libor'' would get a reward for his apparent role in the conspiracy.
This was allegedly paid through the yen derivatives desk Wilkinson supervised, which UBS agreed would get an increased monthly fee payment in 2007.
Goodman is said to have received 5000 pounds ($NZ9700) of this extra money each quarter at Wilkinson's direction.
According to the FBI, Read moved to New Zealand from the UK around June 2007, where he continued his work for ICAP. He left the role in 2008 before returning to it the year after.
Despite the move, it's understood Read kept up his daily contact with Hayes and used other brokers in London as conduits to transmit the trader's Libor requests to Goodman.
The FBI says Read also advised Hayes on how to manipulate Libor without raising suspicion.
"If you drop your 6m dramatically on the 11th mate, it will look v fishy ... I'd be very careful how you play it ... OK mate, don't want to get you in the shit,'' Read allegedly said in a message to Hayes in 2009.
Neither Read, Goodman nor Wilkinson still work for ICAP. Chief executive Michael Spencer said last week another seven ICAP employees were "congenitally involved'' in the scandal. "The majority are no longer with the firm,'' and the ones who are have been "appropriately disciplined'', he said.
Hayes is not a defendant in the FBI complaint against the three former brokers but faces separate charges laid on both sides of the Atlantic. In June he was charged by the UK Serious Fraud Office with eight counts of conspiracy to defraud.
He was charged by the US Justice Department last year along with one of his former co-workers from UBS. The US charge was made public on December 19 - the same day UBS was fined US$1.5 billion by US, British and Swiss regulators for trying to rig Libor and similar benchmarks.
Additional reporting: Bloomberg