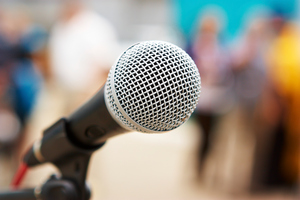 Two music licensing companies have joined to create a single music licence system for Kiwi businesses.
The Australasian Performing Right Association (APRA) and PPNZ (formerly Phonographic Performances NZ) have created a single, comprehensive music licence called OneMusic.
The single licence system will allow businesses and organisations around the country to play music in public without the frustrations of the old two-licence system.
Recorded Music NZ spokeswoman Evie Ashton said the change would affect all NZ businesses and organisations that use music.
"That means organisations like The Fairlie Line Dancing Club, Motueka's Public Library, The Mothered Goose in Bulls, Stella Hair in Raglan, Telecom NZ, Video Ezy and any other businesses, retailers or organisations that use music will be able to road test the new system as their old licences expire."
PPNZ chief executive Damian Vaughan said the idea was born out of customer feedback.
"Our customers were telling us the old two-licence model was confusing.
"APRA and PPNZ represent different rights holders, we operate differently and calculate fees in different ways."
Many customers were not even aware they needed both licences, Mr Vaughan said.
NZ APRA operations director Anthony Healey said the initiative was being closely watched by music licensing bodies overseas.
A major advantage to it was that it would be backed up by a comprehensive online service, he said.
"By APRA and PPNZ coming together our customers can now go to one place, www.onemusicnz.com, to calculate their fee without having to deal with complex paperwork."
An online payment service would also be launched shortly, Mr Healey said.
Fees would be calculated by the size of a businesses and whether the music was featured or in the background.
Once all licensees had moved over to the new system, the two licensing bodies would be in relatively the same financial position as they were before, Mr Healey said.
Restaurant Association chief executive Marisa Bidois said the new product was a vast improvement.
"We support anything that means compliance issues don't get in the way of business."
New Zealand Retailers Association CEO John Albertson said the system would mean fewer businesses accidentally operated outside the law.
"Not everyone has known they needed two music licences and indeed sometimes it seemed over-the-top to be charged twice to play music.
"We've had a look at how much our members will be paying now, based on the OneMusic calculations, and it seems reasonable."
Licensed businesses receive a OneMusic sticker to show music rights' holders have been paid.
- APNZ