Officials and media should not confuse smart slogans for powerful brand names, writes Willy Leferink.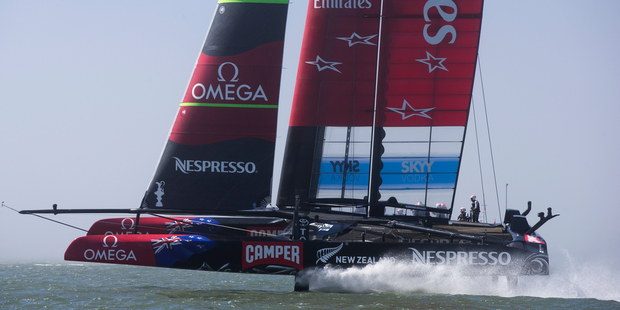 Wouldn't it be great if New Zealand was a brand just like a Mars Bar? You could forget the supposed control of the Government Communications Security Bureau because it would be nothing compared to the control exerted by marketing and the God-like powers of the "brand manager".
I have been thinking about this after listening to politicians and media types talk about "our brand". That brand is "100 per cent Pure" and ripped off Tourism New Zealand. Along with the "clean-green" bolt-on, neither is i public policy.
The next time you watch or hear a political debate, count how long it takes before a politician in a tight spot uses "100 per cent Pure" and "clean-green". More often than not the interviewer will obligingly agree with them.
Last year, Prime Minister John Key more accurately compared "100 per cent Pure" to McDonald's "I'm lovin' it" slogan. He made the point that a slogan is not a brand.
Given Fonterra's recent experience, imagine if instead of "100 per cent Pure," New Zealand had adopted some other common slogans. We could "spray and walk away", hoping the recall controversy would die down in "30 Seconds", as opposed to the four weeks it took to get the all-clear.
But if the news had turned out to be grim, we could have borrowed The Warehouse's, "where everyone gets a bargain and a money-back guarantee". Let's face it, that approach helped American beef to regain its dominant market position in South Korea after bovine spongiform encephalopathy (BSE).
You see a jingle or slogan, no matter how clever, does not make a brand. Emirates Team New Zealand is a powerful brand but seems to get by fine without being "100 per cent Pure Sailing". The problem with those who spout "100 per cent Pure" at the drop of a hat is that they don't understand marketing or that brands "used to be a logo or a design or a wrapper".
Marketer Seth Godin says "it takes more than a hat to be a cowboy, it takes more than a designer prattling on about texture to make a brand". The problem we have is a bunch of people prattling on about a "100 per cent Pure" that and "100 per cent Pure" this. Some have taken a sip of the green Kool-Aid and fallen in love with a clever jingle.
From my standpoint it would be great if NZ Inc was a brand because we'd be able to "fire" anyone who didn't stick to the brand manual and the brand values.
Think of all the trolls who delight in rubbishing New Zealand and our $32 billion worth of primary exports.
These mealy mouths go out of their way to insult farming and farmers but guess what? We'd be able to sack the lot of them if we were a brand. We'd then be able to turn all of New Zealand's media into marketing channels to communicate the brand with absolute control and clarity.
Our security forces could be charged with market research and ensuring that everyone was "on message".
Then again, I've just described a dictatorship.
More realistically, Forbes Magazine and McCann-Erickson WorldGroup's FutureBrand say a strong country brand makes people's lives better; "from progressive politics to a sense of openness and freedom of speech, a country that is geared around its people and their needs will inevitably boost their brand image.
"This creates an emotional connection and ripple effect whereby others around the world will want to visit the country, do business with it and build their lives in a particular place".
That is a lot more complicated than an emotive tourism slogan.
According to FutureBrand, New Zealand actually has the fifth best country brand on earth, behind Japan, Sweden, Canada and Switzerland in pole position.
There's nothing wrong with aspiring to be No1 because our brand isn't a slogan, but it is values such as integrity, self-reliance, mateship, innovation and fair play; all things you find in the best parts of our society including on the water in San Francisco.
Willy Leferink is Federated Farmers' dairy chairman.