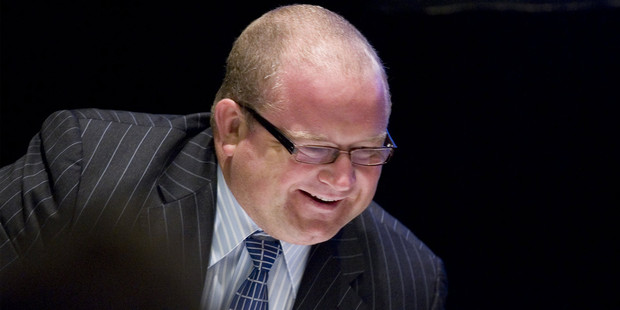 Kiwi and Australian accountants have been given full details about a plan to merge their two professional bodies, with only a week to go before voting on the proposal begins.
A 132-page document has today been released to members of the Institute of Chartered Accountants in Australia (ICAA) and the New Zealand Institute of Chartered Accountants (NZICA).
The 'Explanatory Memorandum' addresses key questions about the proposed merger, such as what benefit it would have for members and what the risks are of going ahead with it.
"You should read this Explanatory Memorandum in its entirety before making a decision on how to vote on the resolutions to implement the Proposal," it reads.
NZICA members have only a week before voting begins on October 1, but the ballots are open until October 30.
Hamilton accountant Bruce Sparrow said he was unhappy about the turnaround time available between receiving the document and having to vote.
"For us to be given a week before the vote starts is a joke. We have got businesses to run. We can't just drop everything to read this straight away."
Sparrow said he needed time to read through the document but, to date, he had seen no strong case for the merger going ahead.
"It has huge ramifications for us. If we decided to merge with an Australian organisation that has different tax rules, are we going to get the required information for us to be informed in New Zealand?"
He also expressed concern about the risk of losing sovereignty to the much larger Australian body, which has 73,000 members compared to NZICA's 33,000.
"What are the safeguards if we go down this track and it doesn't work? How do we extract ourselves?" he asked.
Craig Norgate, chief executive of NZICA, said he expected members would be surprised by the cost savings outlined in the memo.
He disagreed with criticism that members had not been given enough time to read the paperwork before having to vote.
"There are an awful lot of them that want to get on and start voting now. The rest have five weeks. It's a lot easier to read than you'd expect."
Norgate said the merger would result in lower fees and a more powerful organisation for Kiwi members.
"We respect those members that are concerned but we have also gone a long way to addressing those concerns."
Norgate , the former head of Fonterra, said the new body would take on the governance model of NZICA, rather than ICAA.
Of 13 members on the new institute's council, seven would be from Australia, four from New Zealand, one from Asia and one from 'the rest of the world'.
"That's a pretty powerful group of (New Zealand) members. Australia is hardly dominant at all," Norgate said.
He said the merger would result in job losses, but mainly at senior management level.
Bruce Hassall, chief executive of PricewaterhouseCoopers, said he and his firm were entirely supportive of the merger.
"We live in a global world and the challenge for NZICA is to stay relevant. Some people don't like this but if you don't change and adapt and evolve, then your relevance decreases."
The merger would give size and scale, meaning NZICA members could benefit from greater investment in learning resources and online services, Hassall said.
Young accountants would benefit from being part of the larger body, he said.
"A transtasman qualification is a much more powerful one for people in this global world."
After three months of consultation, ICAA and NZICA announced last month that a consensus had been reached to take the proposal to a vote.
Norgate was brought on board late last year to oversee the process.
If members vote in support of the merger, implementation of the so-called One New Institute is expected to begin next year.