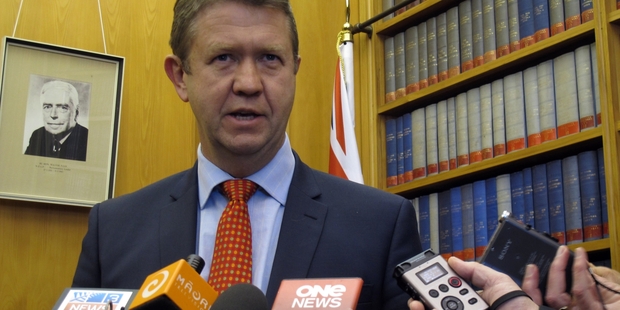 Prime Minister John Key has seized on David Cunliffe's reticence about the Trans-Pacific Partnership (TPP) talks to accuse him of taking Labour to the far left at the behest of unions and to talk up TPP.
"The unions decided the leader of the Labour Party," Mr Key said at his post-Cabinet press conference.
"The unions have been quite vocal historically about free trade agreements and if that has an impact that will be very sad."
The union support was worth 20 per cent, the smallest share of the whole voting college, and Mr Cunliffe won 70.77 per cent of the union vote. But he also won 60 per cent of the Labour membership.
Mr Cunliffe raised concerns about the TPP on the leadership hustings, with Grant Robertson and Shane Jones.
He repeated some of the questions talking to reporters at Parliament and called on the Government to release draft text.
He described the TPP as a "quite difficult and complex issue for New Zealand", citing the "fish-hooks" as being the investor-state disputes, Pharmac and intellectual property and questioned the upside of agricultural opportunities.
New Zealand's chief TPP negotiator, David Walker, is off to Washington this week to join his counterparts from the 12 countries in a bid to step up momentum for an agreement by the end of the year.
Mr Key said the TPP would be handled the same way Labour had negotiated the Free Trade Agreement (FTA) with China - once it was agreed it would become public and go through a ratification process at Parliament.
Mr Key said he hoped the two big parties would still stay united on free trade. "Labour has historically taken quite a sensible approach to trade. But in the end this is going to be an Opposition that is lurching to the left and the unions decided who the leader of the Labour Party was."
The proposed TPP was an FTA with the United States.