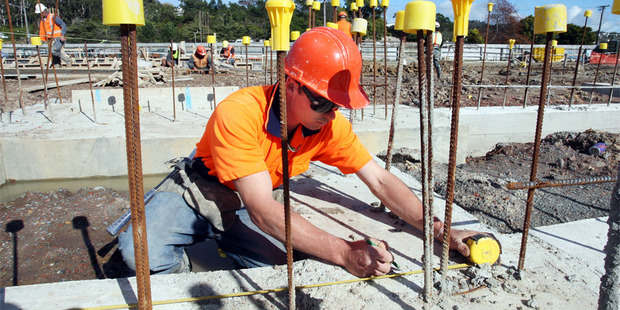 New Zealand's economic growth will continue picking up over the next few years, despite last summer's drought taking a hit on immediate export growth, forecasters say.
The NZ Institute of Economic Research said growth would average 2.6 per cent over the next three years, better than 1 per cent over the past three years but slower than the 3 per cent rate between 2001 and 2008.
That prediction was based on an average of forecasts compiled from a survey of financial and economic agencies.
NZIER said the country's economy was recovering slowly from the recession.
"Economic growth will pick up over the next two years, boosted by the Canterbury rebuild and a gradual underlying recovery," it said in its Consensus Forecasts.
Forecasters generally said they expected to see a surge of reconstruction in Canterbury over the next year.
The drought would flatten export growth in the year to March 2014. Some forecasters expected only a small impact, others a short, sharp dip in exports.
Economic growth would remain sound though as other parts of the economy grew.
Labour market conditions would also improve further, with more jobs, better pay and fewer people unemployed.
The consensus was that inflation would lift from its present rate of 1 per cent, to 2.4 per cent by 2016.
Interest rates would also rise gradually from early 2014.
Respondents involved in the NZIER survey included the major banks, Goldman Sachs, Reserve Bank and Treasury.
Second quarter GDP figures are due out this Thursday. ASB economist Christina Leung said she expected economic activity to have contracted 0.2 per cent over the quarter.
-nzherald.co.nz