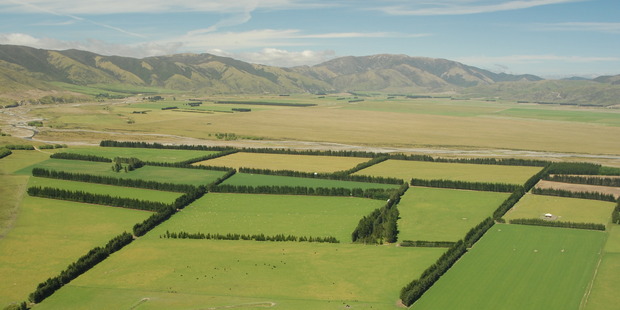 North American investors are understood to have paid around $30 million for one of New Zealand's biggest farms.
The Overseas Investment Office (OIO) has just given approval for the sale of Mt Pember station in the Lees Valley, North Canterbury.
The massive 27,242 hectare (66,700 acre) property, described as being the size of Christchurch, is believed to be capable of carrying almost 53,000 stock units.
Former owners John and Bernice Ramsey said the station needed serious investment to bring it up to full potential.
Mr Ramsey, who owns meat exporters Crusader Meats and "half a dozen little farms" in the North Island, was happy it had sold to the North American investment group, through its New Zealand-registered company Lees Valley Station LLC.
"[The station] wants someone with a lot of money to be able to develop this property and they are probably the boys who have got the money," said Mr Ramsey, who had owned Mt Pember for about five years.
"They came up with better money than anyone else. We never ever got anyone real serious from the local market, only for stupid money."
A confidentiality agreement prohibits Mr Ramsey or brokers Bayleys from saying exactly how much the farm sold for, but APNZ understands from local sources it fetched between $28 million and $30 million.
Mt Pember, which has previously carried in the region of 28,300 sheep stock units, 20,400 cattle stock units and 5050 deer stock units, will be managed by Grasslands NZ LLC, a ranch and farm management/consulting company.
They say it will continue to be operated as a large scale diversified grazing operation, with a focus on dairy support, sheep, and beef.
Lees Valley Station LLC also bought all livestock and plant equipment.
Broker Ben Turner of Bayleys Canterbury said the sale, officially settled last Friday (September 6), included 11 homes, five shearing sheds, numerous haybarns and storage sheds, several sets of cattle- and sheepyards, workshops and other support buildings.
"This sale is an excellent result for both the vendor and the purchaser, and underscores the long-term value of New Zealand's primary production sectors," Mr Turner said.
The sale has already cost three jobs, including that of 65-year-old shepherd Royce Thompson.
The experienced stock manager said he had worked at the station for 10 years and been in the Lees Valley for 24.
"But the new people, Grasslands, they said they didn't require us. I don't know what they've got in mind, maybe changing farming policy, I wouldn't have a clue.
"It's gutting for all of us. The other guys have no jobs - neither do I at this stage."
Mr Ramsey said he was disappointed by the job losses.
"It's a bit of a pity, but I didn't have anything to do with that unfortunately. I was hoping to get them re-employed here."
New Zealand First leader Winston Peters said the OIO had "once again betrayed New Zealanders" by rubberstamping the sale.
"We should not be selling our precious resources to foreign interests. It does not matter who they are or where they come from."
Mr Thompson said he was "not at all happy" about the station being sold overseas.
But he hoped Grasslands would invest to bring the station up to the productivity it saw when it was controlled by property development giant Landco.
- APNZ