The Reserve Bank's looming restrictions on how much private banks can lend against small deposits will help governor Graeme Wheeler from having to hike interest rates when he does start trying to quell inflation.
The bank estimates the restrictions on high loan-to-value ratio lending, which is essentially a loan of more than 80 per cent of a property's value, will cut annual house price inflation by between 1 and 4 percentage points, and reduce household credit growth by between 1 and 3 percentage points.
By taking the mid-point, that trims the projection for increasing interest rates by about 30 basis points, the Reserve Bank said in a break-out commentary in today's release of the September monetary policy statement.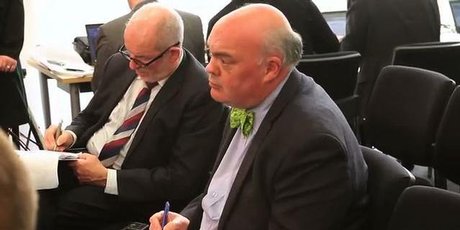 That impact comes as the central bank signals steeper rate hikes next year in response to increasing net migration, strong international prices for locally produced commodities, and a weaker kiwi dollar.
"Restrictions on high loan-to-value residential mortgage lending, which will come into effect next month, are expected to slow the national housing market," Wheeler said in a statement.
Wheeler has been balancing rising house prices in Auckland and Christchurch, the country's two biggest cities, and the pressure they may put on broader inflation against increasing the appeal of an already strong kiwi dollar by hiking interest rates.
Last month, he announced plans to impose the restrictions from October, which will limit high LVR lending to just 10 per cent of banks' home loan portfolios. The idea is that the restrictions will stifle demand and take some heat out of the Auckland and Christchurch housing markets, which have been bubbling away due to a lack of supply.
Banks increased their amount of high-LVR lending to about 30 per cent of new loans from about 23 per cent in late 2011.
The Reserve Bank estimates the net amount of low equity lending will be reduced by about half as the policy requires some potential borrowers to save longer to build a larger deposit and should reduce turnover in the market.
"The exact magnitude of this decline will depend on the proportion of affected borrowers who are able to find alternative sources of funding, and the extent to which sellers accept lower prices," the bank said. "Reduced demand should lead to lower house rice inflation than would have otherwise been the case."
The central bank expects the loan restrictions and recent increases in fixed mortgage rates will moderate house price inflation from next year.