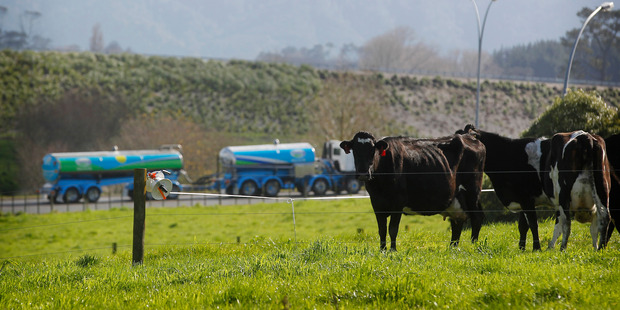 A $2 million market recovery fund has been set up by the Government for small to medium-sized exporting companies affected by the Fonterra whey protein scare and subsequent product recall.
The fund was aimed at those companies who did not have the balance sheet to handle the disruption to their business caused by the scare, Minister of Trade Tim Groser said.
"They've been the meat in the sandwich - caught up in this greater conflagration," Groser told a news conference.
The fund was similar in its format to that set up for Canterbury exporters affected by the Christchurch earthquakes. The companies must have a minimum of $500,000 in sales to qualify.
On August 2 Fonterra advised that several tonnes of whey product was thought to contain clostridium botulinum, a bacterium that can cause botulism, prompting a product recall.
Further testing revealed the whey protein had actually been contaminated with clostridium sporogenes, which does not present a food safety risk.
Auckland Chamber of Commerce chief executive Michael Barnett said last week that New Zealand exporters were continuing to lose millions of dollars in Chinese sales as a result of the scare.
A delegation of baby milk exporters led by Barnett, who chairs the New Zealand Infant Formula Exporters Association, will travel to China at the end of this month and meet with Chinese officials, distributors and retailers in Shanghai and Beijing with the aim of rebuilding trust.
The association represents around 15 local baby milk exporters, none of whom used the 38 tonnes of Fonterra whey protein that was initially suspected of being contaminated.
- APNZ