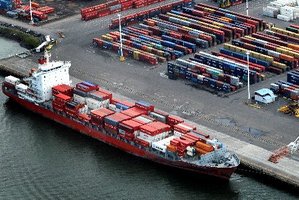 The Port of Tauranga said its newly-acquired subsidiary, Quality Marshalling, had lost a major log marshalling contract at Mount Maunganui and Murupara, effective from January 1, 2014.
The lost contract represented about 60 per cent of Quality Marshalling's revenue at the time of Port of Tauranga's acquisition of the company - for $34 million - early this year.
Quality Marshalling is the second largest log marshalling and scaling company in New Zealand, handling about 2.5 million cubic metres of logs at Mount Maunganui and Northport.
Port of Tauranga's chief Executive, Mark Cairns, said the result of the competitive tender process was disappointing, but that there remained "significant growth opportunities'' for Quality Marshalling in New Zealand.
The company bought Quality Marshalling with the aim of maintaining the Port's presence in the forest industry supply chain in February this year.
Quality Marshalling's revenue for the 2012 year was $18.0 million. Port of Tauranga, when it announced its plan to buy the company last December, said it expected the acquisition to be immediately earnings accretive.
Shares in Port of Tauranga last traded at $14.40, down 50c or 3.4 per cent, from Monday's closing level.
- APNZ