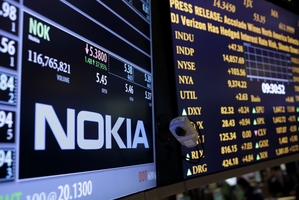 Finland looks to future after Microsoft buy Nokia, the former star of the cellphone world, has seen its light further dimmed by the news that Microsoft is acquiring its handset operations.
"This is naturally a big day of change in Finland's industrial history," Prime Minister Jyrki Katainen said in Helsinki after Microsoft's 5.44 billion ($9.2 billion) deal was announced.
"Every now and then, there comes a time when one has to re-evaluate things to get ahead in corporate life and the society," he said. "I want to believe that this is the beginning of a new era [for Nokia]."
A source of national pride, Finland's Nokia had led the cellphone industry for more than a decade, reaching a peak of 40 per cent market share in 2008.
After 14 years as market leader, and providing a significant boost to the Finnish economy, Nokia failed to meet the smartphone challenge of Apple's iPhone and Google's Android operating system and its dominance began to fade.
The company was also hit by a shift in electronics manufacturing from Europe and the US to Asia and other low-cost regions. Asian competitors, particularly from China, were able to produce mobile technology at a fraction of the cost.
Then two years ago, in an attempt to reverse the slide, it teamed up with Microsoft, replacing its old operating system with one based on Windows.
The idea was to claw back lost ground, but it took eight months for them to produce the first Nokia Windows Phone, and consumers did not warm to it.
Three years ago Nokia employed 123,000 people globally, but that has dropped to about 88,000 and its global handset market share has plummeted to 14 per cent. Its share price has also dived, from 65 in 2000 to 3.97 yesterday.
- AP