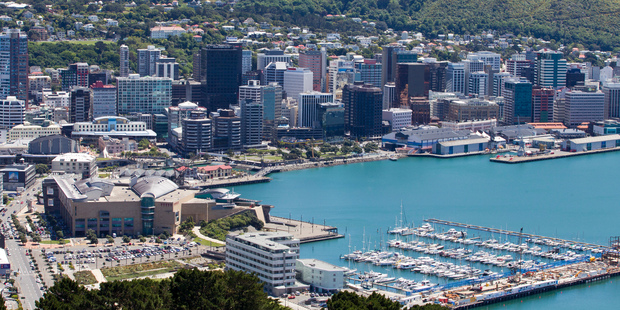 Wellington is launching a new domestic tourism campaign to convince Kiwis that every day is a good day in capital, regardless of the weather.
Positively Wellington Tourism (PWT) is kicking off a series of television commercials this Sunday as part of its new 'Today is a Good Day' campaign.
Seven different ads which will be filmed and put to air daily, made from scratch each day.

The ads are designed to challenge the perception that the weather determines what makes a good day in Wellington.
"The city's incredible locations and spirit - coupled with the people you're with - have a big role to play," said PWT chief executive David Perks.
"So we're setting out to show that whether the sun is beating down or the wind is beating you to a pulp, our city can deliver on any given day."
Perks said the campaign would showcase the capital's "can-do attitude".
It would also touch on the fact that many Kiwis saw a city break to Wellington as being a chance to spend quality time with family and friends.
Wellington's domestic visitation had increased 62 per cent over the past decade, he said.
In the year to June, Wellington city saw a 7.8 per cent increase in domestic guest nights, compared 0.7 per cent nationally.
Perks said the recent earthquakes in the region had not had a great impact on hotel bookings.
The Today is a Good Day ads run from September 1 to September 7 but the campaign will run throughout the year.
According to the Ministry of Economic Development, visitors to Wellington spend $1.4 billion in the region every year.